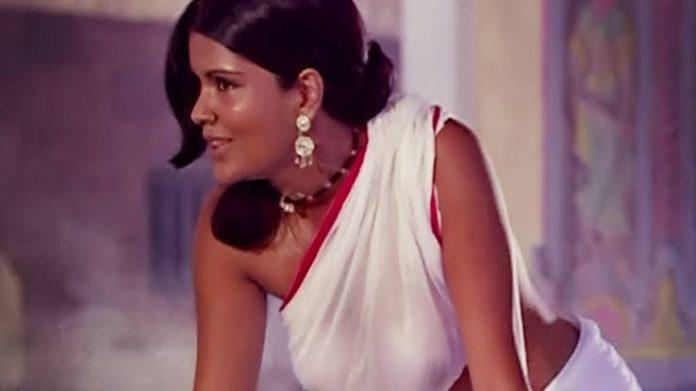 Today is the birthday of Zeenat Aman, one of the great heroines of Bollywood. Born on 19 November 1951 in Germany, Zeenat Aman made her career in films through Journalist. Before Zeenat Aman, heroines in Bollywood were seen in Indian avatar but after their entry, the whole mathematics changed. His western look gave him a distinct identity in the industry. Zeenat has given many good films to the Hindi film industry like Hare Rama Hare Krishna, Satyam Shivam Sundaram, Don, Qurbani, Yaadon Ki Baaraat, Lavarish, Dostana and Roti Kapada Makan.
There have been many ups and downs in Zeenat Aman's real life. Soon after getting up from the head of the father, he left his mother and came to Mumbai to make a career at the age of 18. On this birthday of Zeenat Aman, you know many important things related to him.
1: Zeenat Aman's father Amanullah Khan was a scriptwriter in the film industry. He has written as a supporting script in films like 'Mughal-e-Azam' and 'Pakiza'.
2: Zeenat was 13 when his father died. After which Zeenat added the word Aman to his name.
3: Zeenat left Germany at the age of 18 and came to India. Here he started his career as a journalist. After which he stepped like the film industry. Zeenat Aman is the cousin of actor Raza Murad.
4: Zeenat made her Bollywood debut with the film Hustle but this film flopped.
5: After which Zeenat got Dev Anand's film Hare Rama Hare Krishna. In which he played Dev Sahab's sister. With this film Zeenat introduced hippie culture in the film industry. The song Dum Maro Dum was filmed on him in the film was a super hit. Which is still easily heard today.
6: Zeenat became one of the top actress in the film industry due to the film Yaadon Ki Baaraat.
7: Zeenat did films with all the big stars of that era, Amitabh Bachchan, Rajesh Khanna, Vinod Khanna, Dev Anand and Jitendra.
8: Zeenat Khan married Mazhar Khan in 1985 but her husband died in 1998.
9: Zeenat's name is also associated with many actors like Feroz Khan, Imran Khan and Sanjay Khan.
10: It is said that Zeenat had also married Sanjay Khan, but during a party, Sanjay Khan beat her badly. After which their relationship broke up.