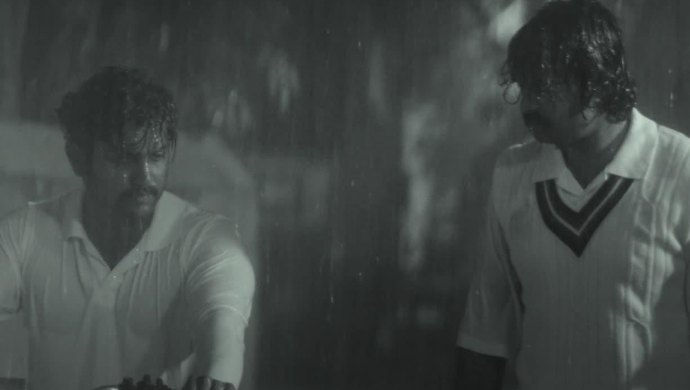 Zee5 has always been one up that the others in the game of providing quality content to the audience. This time is no different. The Telugu web series being released on Zee5 is called Loser. Loser has been written and directed by Abhilash Reddy.




The series will be an anthology of three stories which will run parallel to one another. Priyadarshi Pulikonda is an air rifle shooter from the early 2000s, Shashank is a cricketer from the 1980s, and Annie and Kalpika Ganesh are badminton players from the 1990s.
Produced by Annapurna Studios and Spectrum Media Network, the series will begin streaming on Zee5 from May 15.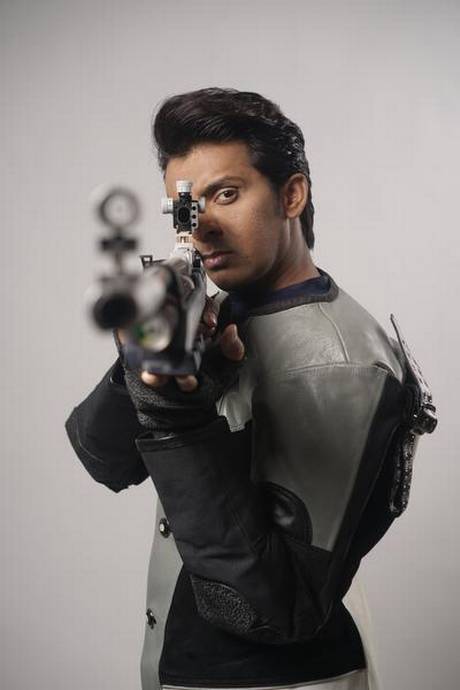 Loser Web Series Trailer
The trailer of Loser begins in 2007, where Suri Yadav, a Zonal State player of 10-meter air rifle meets introduces himself. His professional accomplishments precede him and he finds a way to balance his love life as well. He manages to connect his love life too. As he rides high on professional accomplishments, he also finds a way to connect the dots in his love life. Just when life begins to appear dreamy, he finds out that he cannot make it to the national team. In the words of his chief, "he can't even afford his own weapon". Poverty has always been a good excuse to sideline worthy talent.
Cut in to 1985, when an overwhelmingly confident spinner gives up his all to alcohol. His teammates break the news of him being banned, but the horror begins everything around his life starts to crumble in front of him. He gives up and gets lost in the intoxicating magic of alcohol. Years later, he meets Suri in what appears to be a hospital. And that's where the 'stories' start to intermingle, quite literally. The narrative technique is so fresh when it comes to three different yet real stories coming together. The trailer comes towards its end with the finally story.
It goes back to 1993, to reveal Annie who belongs to a conservative Muslim family. She wishes to play badminton and equates her love for the game with that of her father's love for the Quran. Yet, all that comes her way is negativity. At one point, her father even commands that if she plays, it will be hell for her.
Watch the trailer here:
Loser Web Series Plot
The plot of the show is challenging and truly transformation in terms of realistic content. The three stories will highlight the indomitable spirit of sports people, their zeal to rise amid competition and politics, and touch upon the scenario in sports through the decades.
Ruby plays a tired and lost badminton player. She has been forced to marry a man against her will. The angst and hopelessness on Ruby's face are evident in each frame. There is a shot when Ruby takes an autorickshaw and the focus automatically goes onto a bruise on her face. This also makes it obvious that she is living through marital rape and domestic violence. Yet she fails to utter a single word.
But as she sits in the auto and the breeze hits her face, her mood is immediately lightened. But she doesn't crack a smile even then. Her grim face which lacks any form of happiness makes the viewers want to empathize with her.
Loser Web Series Cast
Every series is known mainly for two aspects; gripping plot and spectacular cast. Loser caught the eye of the viewer with its stellar cast. The actors have slipped into their roles which has made them a hit before the viewers.
The show will have Priyadarshi Pulikonda is an air rifle shooter from the early 2000s, Shashank is a cricketer from the 1980s, and Annie and Kalpika Ganesh are badminton players from the 1990s.
How to watch Loser Web Series?
Loser will be released on Zee5 as it is a Zee5 show. Loser is a Telugu web series that will be streaming on Zee5 from May 15th 2020. It will available on the Zee 5 app for streaming. To watch the show follow the following steps:
Download the Zee 5 app from your App store or Play store
Login into the Zee 5 App
Search for Loser and watch the episodes there (Loser will be streaming from May 15th 2020)
Loser Episodes Leaked Online By Tamilrockers?
The biggest problem faced by OTT platforms and even filmmakers is piracy. Websites gain access to the shows and stream them for free on their sites. An obstacle for the makers of Losers is that Tamilrockers, a leading torrent site for movies, series and shows download has already leaked the full web series online.
Modern day web series and online streaming platforms depend a lot on opening week traffic as a significant source of return on investment. With the onset of Tamilrockers and other online web series streaming sites, makers and digital streaming partners face a haunting task of dealing with this situation in their hands. Also taking into consideration the current economic status of the country, it is only through web series that the industry will be able to make money.
However, what Loser has going in its favor is that it has a unique concept. The script of the show is brilliant and it's unique narration will grab the eyes of the viewers. This will definitely attract a lot of people to the Zee5 app to watch the full web series online. Another aspect that should be taken into consideration is that in such times many people will prefer to watch the show in better quality than searching for a pirated mere 480P or 720P print version of the show.
Disclaimer: We at TheNewsCrunch condemn movie/ web series piracy and pledge for strengthening the anti-piracy laws across the globe and give due respect to the skills and talent of the actors and everyone involved in the digital entertainment industry.The Copyright Act, 1957 protects all type of music, songs, and videos, literary and artistic work. The Stop Online Piracy Act (STOP) is also one such act that restricts access to sites that host pirated content.