Zee5 has always given content that has been unique and gripping. Kaali is one such show that has caught the eyes of the viewers. The first season of Kaali which starred Bengali actress Paoli Dam , revolved around a helpless mother who was willing to go to any extent to save her child. The single mother is pushed to a situation where she has to raise funds for her only son to undergo an operation.
Desperate, her vision gets blur and she is unable to distinguish right from wrong. She finds herself entangled in a drug cartel, selling a consignment to raise money.
The series was packed with action and was a celebration of woman empowerment. The first season has released on 2018 and consisted of eight episodes each 22 minutes.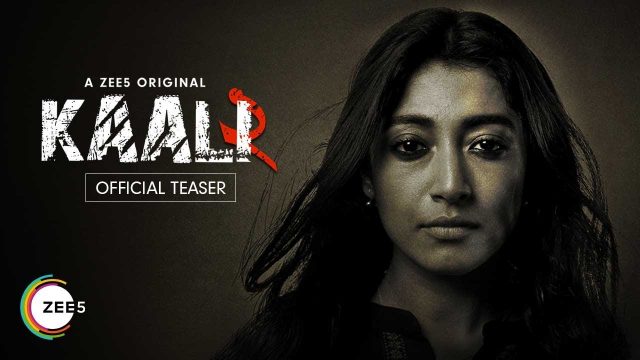 Kaali Season 2 Trailer
Kaali was well appreciated in its first season. Due to its popularity it was revived for a second season. Kaali is a story of a woman who struggles to raise money for her son who is fighting between life and death.
As she is desperate, hunting for a way to let her son's battle for life be a success she bumps into corrupt and evil people, the deadly human trafficking industry. She gets captured amidst the warring gangs where she fights her way through. Season 2 is expected to be as engaging as season 1.
Watch the trailer here:
Kaali Season 2 Plot
Kaali Season One was a thriller story which takes you on a cliffhanger ride where a mother has one aim to save her son. This story was produced by Parambrata Chatterjee's Roadshow Film and featured by Paoli Dam, Rahul and Shantilal Mukherjee on the pivotal role. Kaali delves into the unseen underbelly of Kolkatta which is usually spoken about in hushed tones. Filled with hope, courage, danger and betrayal, Kaali was a multi-layered show that will give you jitters as it progresses towards the climax.
The main character is played by Bengali actress Paoli Dam works as a beautician and lives with her son, Sunny. She is a single mother and her son is her whole world. Paoli Dam informs her estranged husband that their son, Sunny has met an accident and she needs to arrange six lakhs rupees in twelve hours to save his life.
Her husband tells her a way of getting at least three lakhs in no time for that she needs to sell or supply the drugs to someone to get three lakhs.
She dives right into it as it is the only way she can save her son. Sunk deep into sadness, the mother in her only wants to save her son. She loses her understanding of right and wrong. Later on, the police get to know about the drugs, buried in her house.
She gets involved with dangerous people as she tries to accumulate money for her son's operation. As each episode progresses, she gets pulled into the world of drug trafficking. The more the danger increases, the more she becomes dangerous.
Kaali Season 2 Cast
One of the important factors of the success of the series is its star cast. It is the characters that stay in the mind of the audience. If the viewers love the characters and find them relatable or find themselves attracted to the character, consider the story sold.
The audience invests themselves in a characters and that is what either makes or breaks the series. The main cast of Kaali Season 2 are Paoli Dam, Chandan Roy Sanyal, Abhishek Banerjee, Vidya Malvade, Rahul Arunoday Banerjee and Parambrata Chattopadhyay
How to watch Kaali Season 2 ?
Kaali Season 2 will be released on Zee5 as it is a Zee5 show. The previous season was only available on Zee5 for purpose of rights. It will available on the Zee 5 app for streaming. To watch the show follow the following steps.
Download the Zee 5 app from your App store or Play store
Login into the Zee 5 App
Search for Kaali Season 2 and watch the episodes there ( Until it is released stream Kaali Season 1)