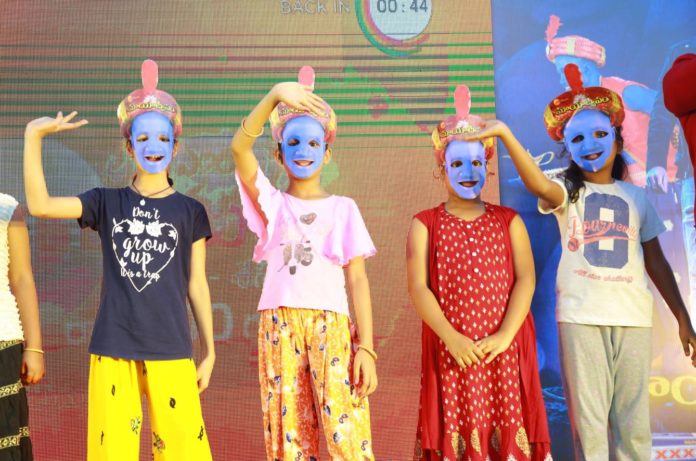 The launch of Mayaadweepam was announced a few days ago, and fans have undoubtedly been raving about it ever since. To satiate the entertainment needs of the ardent fans, first time in the history of the Telugu television industry, Zee Telugu organized a LIVE watch party to premiere the first episode of Mayaadweepam on Tank Bund Road in Hyderabad during the recent established traffic-free time on 3rd October.
The notable artist Nagireddy hosted the event as SRGMP contestants entertained the audience with their mesmerizing tunes and numerous engaging activities by magicians and jugglers. A unique selfie zone with Mayaadweepam characters with cut-outs and ground inflatable balloons were set up where unique Genis-customized masks were distributed to kids.
The channel has outdone itself this year with such an innovative approach. The event was held in keeping with the new normal and most notably in the interest of people's safety.