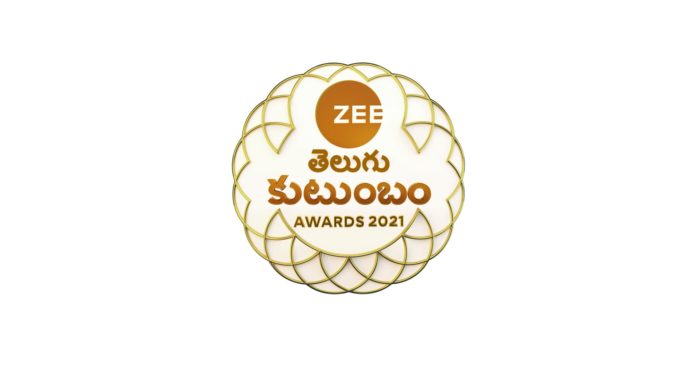 They've made you laugh, and they've made you cry; they're your companions in the afternoons and even in the evenings. Zee Telugu and its protagonists have built a very special relationship with their loyal audiences over 16 glorious years and for those viewers. Once again, this year, the channel is bringing together their favorite artist who have been part of the Zee Telugu family with the 11th edition of Zee Kutumbam Awards 2021.
All round the year, Zee Telugu has narrated stories of ordinary people embarking upon extraordinary journeys, and Zee Kutumbam Awards is the celebration of such journeys. Propellors of this change are acknowledged across many award categories ranging from popular viewers choice awards to special jury awards.
The winners will be chosen through a fair voting process that will allow viewers and ardent fans of the actors to vote their favorite stars by sending SMS to 57575 or by commenting on Zee Telugu Facebook & Instagram or by logging on to the Zee Telugu Kutumbam Awards portal on the Zee5 App/Website. The voting process will start from 15th September and continues until 30th September. The channel will be hosting the Zee Telugu Kutumbam Awards very soon in Hyderabad, Telangana.
Don't miss the chance to vote your favorite stars. Do log into Zee5 or vote through comments section on channel's social media platforms or send SMS to the given number
About Zee Telugu:
Zee Telugu is the Telugu General Entertainment Channel of Zee Entertainment Enterprises Ltd (ZEEL). Launched on 18th May 2005, Zee Telugu was the first entrant from Zee bouquet to enter South India. Zee Telugu offers a variety of shows that cater to the entertainment preferences of over 75 million Telugu audiences across India every week. From fiction shows to reality shows and talk shows, the channel has multi-genre offerings and is widely accepted as the ultimate entertainment destination. Zee Telugu creates exceptional content by offering fiction shows with unique story-lines, state-of-the-art non-fiction shows & events with extraordinary formats, and acquires satellite right to some of the largest Tollywood movies that appeal to viewers across age groups.
With a balanced mix of content and programming options, Zee Telugu is one of top Telugu GEC channels in Andhra Pradesh and Telangana. Zee Telugu is well connected across all cable and digital platforms and also available on ZEE5.