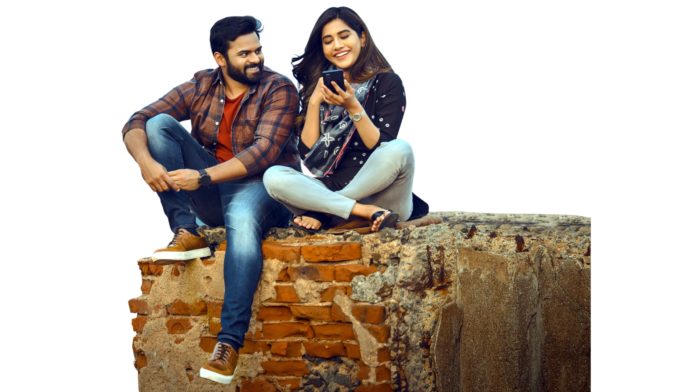 The month of February is the season of love. After the wistful winters, the month brings a feeling of freshness with the celebration of life, love, and togetherness. As we are celebrating the month of love, Zee Telugu gears up to treat its viewers with the emotion of love through the World Television Premiere of 'Solo Brathuke So Better' this Sunday i.e. on 21st February at 5:30 PM only on Zee Telugu and Zee Telugu HD.
Virat (Sai Dharam Tej) is a hot-blooded young man who believes with all his heart and soul that relationships – be it with parents or a life partner – are nothing but a drain on energy and a clamp on freedom. He moves to Hyderabad from Vizag to get away from familial bonds and even goes as far as to disown friend when they choose to get hitched. Egging him on his maternal uncle (Rao Ramesh) who doesn't value his marriage relationship until his wife dies. As Virat grows older understands the value of relationships, he meets Amrutha (Nabha Natesh), who might not fall for him easily.
While director Subbu entertains the viewers with his story, S.S. Thaman's music and Venkat C Dilip's cinematography perfectly sets the mood in all the sequences and keeping you hooked.
Mark your calendar to witness the world-class love story 'Solo Brathuke So Better' from the comfort of your homes on 21st February at 5:30 PM only on Zee Telugu and Zee Telugu HD.
To enjoy the show, subscribe to Zee Telugu, available in the Zee Prime Pack at Rs. 20 per month
To ensure you do not miss out on your favorite Zee Telugu shows, choose the Zee Prime Pack that includes Zee Telugu, and Zee Cinemalu alongside 7 other top channels of the Zee Network that cater to the daily entertainment needs of your entire family at Rs. 20 per month only. For further information, contact your DTH or Cable operator.
About Zee Telugu:
Zee Telugu is the Telugu General Entertainment Channel of Zee Entertainment Enterprises Ltd (ZEEL). Launched on 18th May 2005, Zee Telugu was the first entrant from Zee bouquet to enter South India. Zee Telugu offers a variety of shows that cater to the entertainment preferences of over 75 million Telugu audiences across India every week. From fiction shows to reality shows and talk shows, the channel has multi-genre offerings and is widely accepted as the ultimate entertainment destination. Zee Telugu creates exceptional content by offering fiction shows with unique story-lines, state-of-the-art non-fiction shows & events with extraordinary formats, and acquires satellite right to some of the largest Tollywood movies that appeal to viewers across age groups.
With a balanced mix of content and programming options, Zee Telugu is one of top Telugu GEC channels in Andhra Pradesh and Telangana. Zee Telugu is well connected across all cable and digital platforms and also available on ZEE5.