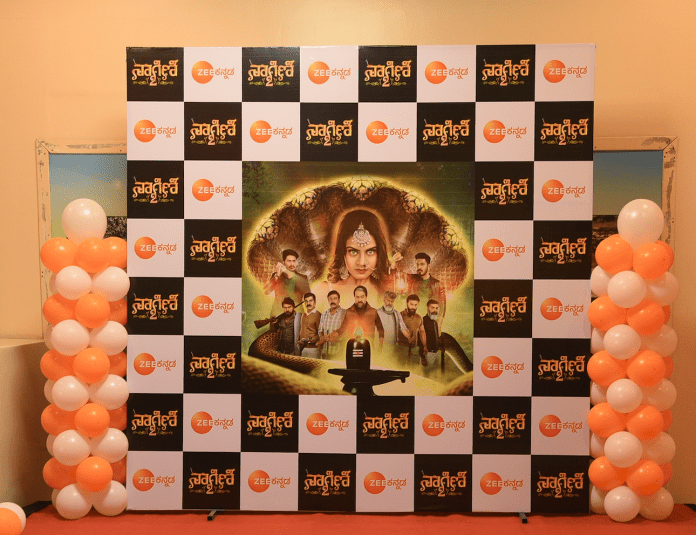 A fiction premiere for the first-time in the Kannada entertainment industry with Zee Kannada's Naagini 2.
The much awaited Naagini is back! She is back to seek vengeance to deceive you with her beauty to either love or fight for what she has lost. Owing to its highly successful and massive popularity of the past season, Zee Kannada's biggest fiction show 'Naagini' is here with another captivating season 'Naagini 2'.
The purity of love has the ability to outshine the gleam of cruelty and revenge. But when revenge is the sole driving force, how far is one willing to go? This will come to the fore in Zee Kannada's 'Naagini 2', a dramatically obsessive love story of reincarnation leafing through various layers of buried sentiments, will telecast from 17th February, Monday to Friday only on Zee Kannada and Zee Kannada HD.
In an effort to engage with the ardent audiences and offer viewers varied entertainment, Zee Kannada, Karnataka's leading GEC premiered Naagini 2. A first in the Kannada television industry, the premiere of the new series took place in Mysore, Hassan, Shimoga and Gadak received an applause from the sizzling crowd.
Directed by Magesh Rao and Produced by Ramji, this season's highly mythical story revolves around Shivani's vengeance against Dig Vijay and save Nagamani.
Slither into Naagini 2 mystical world every Monday to Friday at 9:00 PM only on Zee Kannada and Zee Kannada HD.