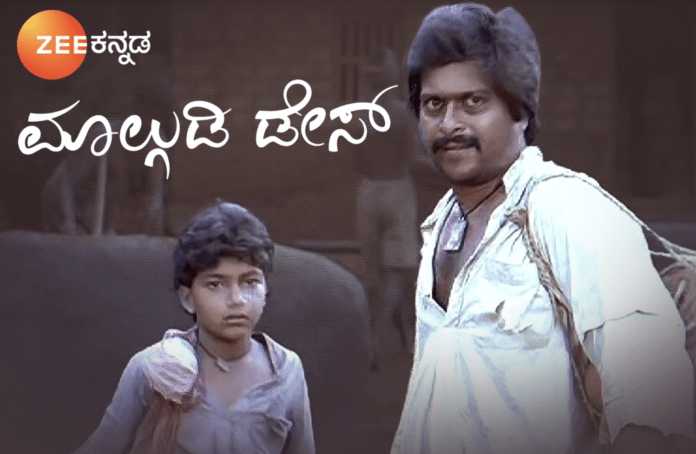 Zee Kannada, Karnataka's number 1 general entertainment channel, has left no stone unturned in satiating the entertainment needs for all Kannada audiences. With the historical epics making a come-back during the national lockdown period, the channel, on extensive public demand, also finds a way to drive a sense of nostalgia with its latest offering. Bringing one of their largest properties to enthral the State, Zee Kannada launches Shankar Nag's Malgudi Days starting 11th May, every weekday at 9:30 PM on Zee Kannada and Zee Kannada HD.
Swami and friends will now be paying a visit to the homes of every Kannadiga with their sweet tails from the pre-independent era. The evergreen classic series enjoyed by ones from the 80s and 90s will now receive the opportunity not just relive their childhood but also introduce it to the current Generation Z. From the nostalgic soundtrack, to the location of the traditional house and the strong association the state of Karnataka has with the Director Shankar Nag, Malgudi Days is going to be the flavour this summer!
Commenting on the launch of Malgudi Days, Raghavendra Hunsur, Business Head, Zee Kannada & Zee Picchar "It brings me great pleasure to be able to announce the launch of the popular series to the Kannada small screen for the first time in the history of Malgudi Days. A series I hold extremely close to my heart, is finally something I will be able to share with all our viewers starting May 11th on our very own platform is definitely a moment of pride for the me and the channel. We hope this will make all our summer's a memorable one."
Tune-in to watch Malgudi Days for the first time on Kannada television starting 11th May, every weekday at 9:30 PM on Zee Kannada and Zee Kannada HD
About Zee Kannada:
Zee Kannada is the Kannada General Entertainment Channel of Zee Entertainment Enterprises Ltd (ZEEL). Launched in May 2006, Zee Kannada is the popular entertainment preference featuring a wide array of shows that cater to the Kannada audiences across the world. From movies, soap-operas, gameshows, talk shows and current affairs programmes, the channel has multi-genre offerings and is widely accepted as the paramount of entertainment. Zee Kannada has created multiple blockbuster shows like Weekend with Ramesh, Sa Re Ga Ma Pa, and Drama Juniors that appeal to viewers across age groups. With a balanced mix of content and programming options, Zee Kannada is one of the fastest growing Kannada GECs in Karnataka. Zee Kannada is well connected across all cable and digital platforms. The channel is also available on ZEEL's digital and mobile entertainment platform, Zee 5.
To ensure you do not miss out on your favourite Zee Kannada shows, choose the Zee Prime Pack that includes Zee Kannada, and Zee Picchar that cater to the daily entertainment needs of your entire family at Rs. 19 per month only. For further information, contact your DTH or Cable operator.