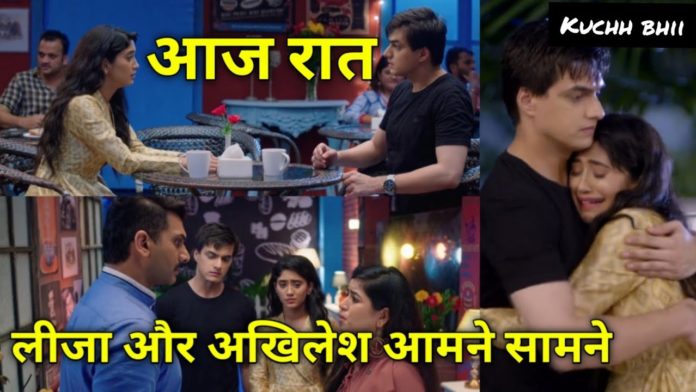 The upcoming episode of Shivangi Joshi and Mohsin Khan starrer serial 'Yeh Rishta Kya Kehlata Hai' will be a high voltage drama. The Goenka family has started preparations for the marriage of Sirat and Ranveer. The pre-wedding function of Serat and Ranveer has also started, and soon both will take seven rounds. In this track, the makers have tried to put a twist. Ranveer's father, Narendra Chauhan, has also been entered in the TV serial 'Yeh Rishta Kya Kehlata Hai'. The upcoming episode will show Ranveer (Karan Kundrra), and Narendra Chauhan face to face after two years.
Seeing Ranveer with Sirat (Shivangi Joshi), Narendra Chauhan will be on fire. Karthik and his family would be shocked to hear the conversation between Ranveer and Narendra Chauhan. Karthik will then decide that he will stay with Ranveer's family for this wedding. In the upcoming episode of the TV serial 'Yeh Rishta Kya Kehlata Hai,' you will see that Karthik and Manish will go to Narendra Chauhan.
Karthik will very lovingly explain to Narendra Chauhan that Ranveer (Mohsin Khan) and Sirat will be happy together. Karthik's words will not have any effect on Narendra Chauhan. Narendra Chauhan would say the opposite, that Sirat is not even worthy of being the maid of his house. Between Narendra and Karthik, you will increase, and only then will Manish come in the middle and defend him. Narendra will threaten both that he will not allow this marriage to take place under any circumstances.
Watch below the glimpse of the upcoming track of 'Yeh Rishta Kya Kehlata Hai'

Narendra Chauhan will get Ranveer kidnapped
When Narendra's every attempt to stop this marriage will fail, he will run his devilish mind. Narendra Chauhan will play the biggest game on the day of Ranveer and Sirat's wedding. Narendra Chauhan's goons will kidnap Ranveer. Now it has to be seen whether the marriage will not happen for the second time or will Karthik take a shocking decision?