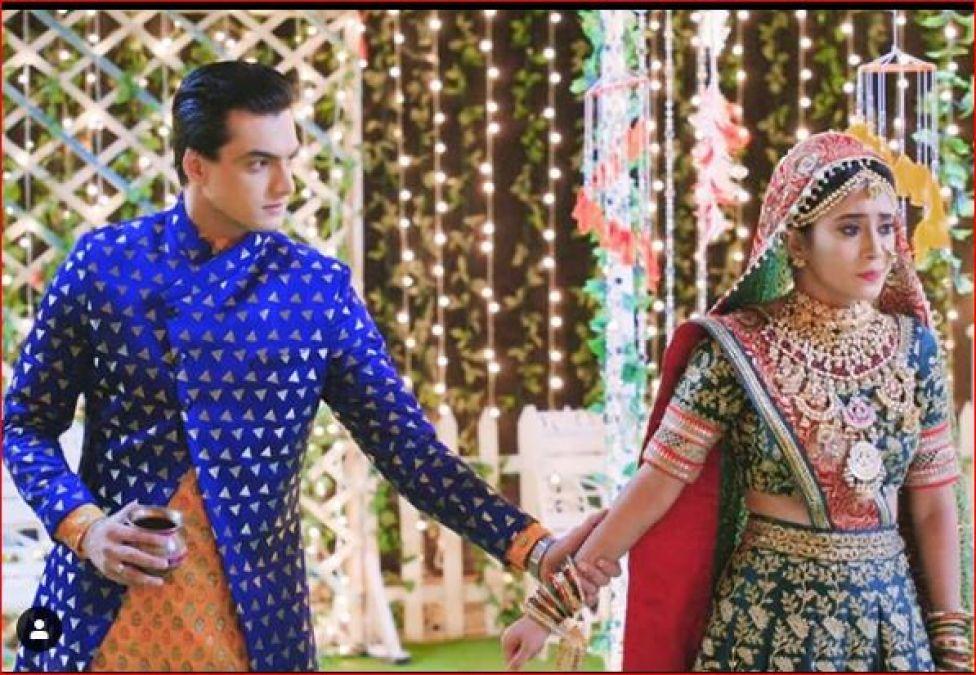 In the TV serial Yeh Rishta Kya Kehlata Hai, viewers will soon see a big uproar in the lives of Karthik, Naira and Vedika. In the last episode of the serial, we see that Goenka and Singhania family are busy preparing for Karthik and Kairav's birthday, during which a letter from Vedika appears in the hand of Goenka family that she is leaving for America in a hurry because her aunt Is ill However, the truth is far from it as Vedika is returning to America to meet her Ex-Husband, who continues to harass her by sending him messages. Vedika wants to hide this truth from Karthik as she knows that Karthik does not like people who lie.




On the other side, Kairav ​​starts hating his father Kartik as he fights with his mother Naira. Kairav ​​does not even want to celebrate his birthday but Naira brings him to Goenka House. Kairav ​​angrily ruins the entire cake as he feels that Karthik hates his mother. Naira tries to convince her son but he does not agree and runs away from home. After this, the whole house starts running after him. Karthik and Naira also run after Kairav, but they are not able to save him from the accident. Karthik and Naira rush to the hospital with their son, where Karthik breaks up badly. Although Naira gives him courage at such a time, during this, he is seen by Vallika's friend Pallavi, who feels very bad.
Kartik tells Naira not to try to bring him and Kairav ​​back together, as he does not want to lose Kairav. If we talk about the episodes coming in the serial, then we will see that Vedika will get to know about Kairav's accident and after this accident the whole family will stand together, she will also get to know about it. After this, she will write another letter to her family and tell about her first marriage. It is heard that after this, Karthik and Naira will come together once again.