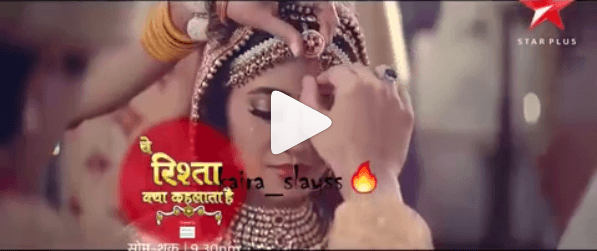 The serial Yeh Rishta Kya Kehlata Hai (Yeh Rishta Kya Kehlata Hai) is seeing tremendous emotional drama nowadays, as Kartik (Mohsin Khan) is currently stuck between his two wives. This is the reason, along with Karthik, his fans are also waiting for when Naira (Shivangi Joshi) and Karthik will get married. If you too are waiting for this then there is a good news for you. Vedika and Karthik will get divorced very soon if the information is not wrong which we have received from sources. After which the path of meeting Karthik and Naira will become easier. After Vedika leaves, the makers are going to give a new gift to the fans.
We are saying this because, you are going to see Naira and Kartik's marriage once again in this serial. Yes, you heard it right…. If the latest information is received, then Karthik and Naira will get married in front of their son Kairav ​​in a marriage.


Now this marriage is going to happen in the serial Yeh Rishta Kya Kehlata Hai, in such a way, the meeting of Karthik and Naira is going to be grand. The makers of the show have fully prepared for this. The funny thing here is, this TV couple is going to be married again in Rajasthan.
You may remember the wedding ceremony of Karthik and Naira, how the makers converted this wedding into a celebration. Something similar is going to be seen again. Let me tell you that the second marriage of these two is going to take place at the same place where it was earlier. The entire Sighania family will also be seen in Karthik and Naira's family.
https://www.instagram.com/p/B2a_NR8hZFO/
Naira and Kartik will be together again-
Although it has not been confirmed yet, but if this happens, the fans' displeasure will also go away after seeing this blistering twist coming in the story. Anyway, the fans have been waiting for Karthik and Naira to meet for a long time. However, how excited are you to see this mahaatwist on the show, please tell by commenting.