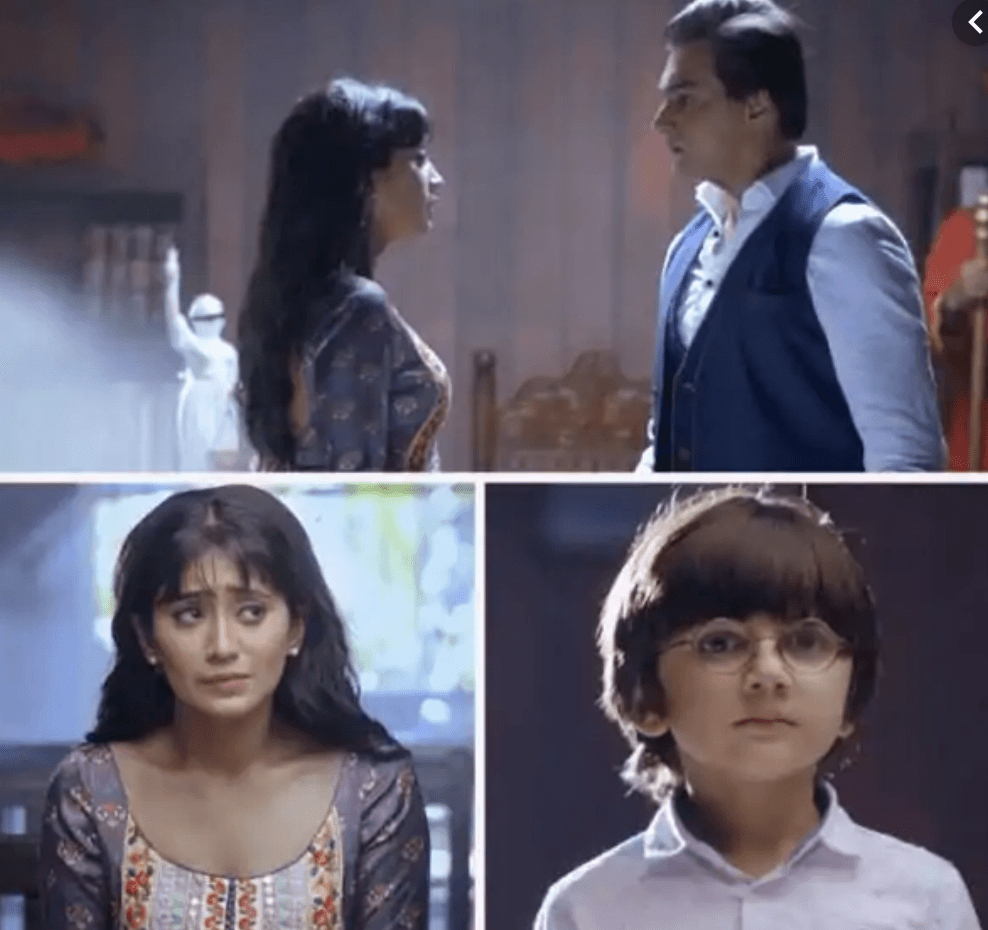 The serial 'Yeh Rishta Kya Kehlata Hai' is loved by the audience for its twists and turns. The story of this serial takes a turn some day in such a way that the viewers are compelled to watch it even without wanting it. Well since the last few days the track of the serial was not liked by the audience, the makers tried to put a new twist in Yeh Rishta Kya Kehlata Hai.




At one time, where Kairav ​​was desperate to meet his father, now he hates him. So he asks Naira to go to Goa. Well, at the behest of grandmother, Naira (Shivangi Joshi) has decided to stay in Udaipur itself. In such a situation, the coming days are going to be very difficult for everyone.
In the last episode itself, it was shown that Kairav ​​(Tanmay Rishi) demands a new father from his family, so Karthik (Mohsin Khan) decides to change his appearance. Meanwhile, Gayu is troubled by the fact that the survival of the dynasty will begin to decrease with the stay of the Carav.
Watch below the glimpse of the latest track of 'Yeh Rishta Kya Kehlata Hai' …
https://www.instagram.com/p/B4jIOfOhqAK/?utm_source=ig_embed
In the upcoming episode of this serial, it will be shown that Gayu (Simran Khanna) will run a variety of tricks to get Kairav ​​and Naira out of the house. Now it has to be seen whether Gayu succeeds in his intentions or not? Or, in time, Naira and Karthik will come to know about his wrong intentions.
Leap will come soon in Yeh Rishta Kya Kehlata Hai
Today, producer of the serial Rajan Shahi has informed through social media that the show is going to have a long leap. With this, it is being speculated that in the coming time, the show of Mohsin Khan and Shivangi Joshi may also be cleared from this show.