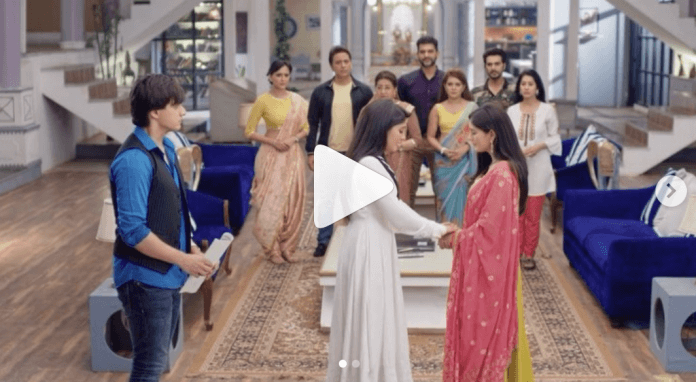 Fans of the serial 'Yeh Rishta Kya Kehlata Hai' had been demanding to end Vedika's character since long. Actually, the distance between Naira and Kartik had increased even more due to Vedika. In such a situation, the hardcore fans of this serial were constantly requested by the makers to remove Vedika's character from the show as soon as possible. Seeing the demand from the audience, producer Rajan Shahi too had to come forward and promised the fans that their Karthik and Naira would never separate and their reunion would happen soon.




It seems that the makers are now going to remove Vedika's character from the show soon. Yes, we are saying this because in the upcoming episode, Vedika herself will talk about moving away from Kartik and Naira's life. Not only this, she will keep her heart in front of the Goenka family and believe that no one can come between Vedika and Naira (Shivangi Joshi) and Karthik.
Vedika will be emotional like this …
https://www.instagram.com/p/B5olTvahw29/?utm_source=ig_embed
According to the latest reports, Vedika (Pankhuri Awasthy) will divorce Karthik and Goenka will walk away from the House forever. In such a situation, Dadi and Kairav ​​(Tanmay Rishi) will request Naira and Karthik (Mohsin Khan) to both make a fresh start in life and hold each other again.
It is heard that Naira and Karthik are going to get married in Yeh Rishta Kya Kehlata Hai soon. In such a situation, it is clear that the makers will complete this wedding in a grand way. By the way, how eager are you to watch the upcoming episode of this serial? Share your views in the comment box. Also, will you tell whether you are eager to see Karthik and Naira's wedding?