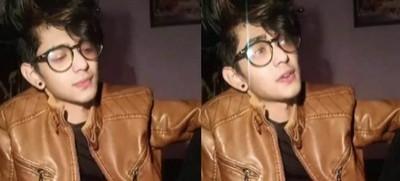 Yeh Rishta Kya Kehlata seems to be an immortal source of excitement and drama for the Indian audience. YRKKH completed 3000 episodes recently. However, the show seems to be raking up the TRPs like never before.
The long awaited Naira and Karthik reunion happened but with a lot of turmoil. Vedika seems to be a huge obstacle to Karthik and Naira's remarriage plans as wished by Kairav. As Vedika portrays her disappointed side, Naira seems to be unwilling to give up.
As the Kartik Naira relationship fails to come to a peaceful ending as wished by its millions of fans, Akhilesh and Surekha's relationship is hanging in the balance. Karthik and Naira are likely to expose Akhilesh's affair with Liza.
Akhilesh and Surekha's kids Luv and Kush are going to return from their hostel.
Who Will Play Luv and Kush's Grown Up Role?
Luv and Kush's roles are imprinted as cute twins played by the lovely kids. However, as they return they would have to be played by a grown up character.
Luv and Kush's character will be played by child actor UV Singh.
https://www.instagram.com/p/B2eND0YH9sW/
Recently, UV Singh posted a video of a Tik Tok duet with Shivangi Joshi who plays Naira in the show.
Who is UV Singh in YRKKH? 
UV Singh is a actor, model cum dancer. He is also a popular face on Instagram. UV Singh will be playing the important roles of Luv and Kush in Yeh Rishta Kya Kehlata Hai's upcoming episodes.
https://www.instagram.com/p/B2YvJEcHYQR/
UV Singh if available on Instagram as @theuvsinggh and has around 12K followers. This count is likely to increase in the upcoming days as he gains popularity.