The audience of Yeh Rishta Kya Kehlata Hai were feeling nostalgic earlier this week as the TV serial raked up 3000 episodes on the 11th of September.
Yeh Rishta Kya Kehlata Hai Highlights of the Week So Far
According to the latest reports, the episode on September 13th will be exciting. As we know, the fans of Yeh Rishta Kya Kehlata Hai are eagerly waiting for Karthik and Naira to get back together. However, Vedika is a visible roadblock between them. Though, it is not Vedika's fault, Dadi made her to grow her hopes about Karthik as she wanted her grandson to be married again.




Vedika was pretty sure that Karthik was not over Naira yet. Even though Devika knew Karthik still loves Naira, she agreed to marry him for the sake of Dadi's wishes. However, with the return of Naira, Devika is feeling disturbed.
What Happens in Yeh Rishta Kya Kehlata Hai September 13 2019 Episode?
On the 13th of September 2019, the episode of Yeh Rishta Kya Kehlata Hai will see a huge shocking scene. Karthik and Naira meet each other at a restaurant to know what Naira wants to tell him. Naira tells Karthik about Lisa's boyfriend and she reveals Akhilesh's name in the process. Karthik is shocked and cannot believe that Akhil chachu betrayed Lisa.
As the conversation between Karthik and Naira is in progress, Vedika leaves the house in search of Karthik. Surprisingly, Vedika finds Karthik with Naira at a restaurant.
Vedika seems evidently hurt and betrayed while seeing Karthik and Naira together. After all, it was not Vedika's fault to have fallen for Karthik.
It will be interesting to see if Vedika will make a huge uproar about this secret meet between Karthik and Naira. Vedika is disturbed and hurt but she has remained quiet all this while. On the other hand, will Vedika accept Naira's comeback for the sake of her son Kairav and sacrifice her position with Karthik?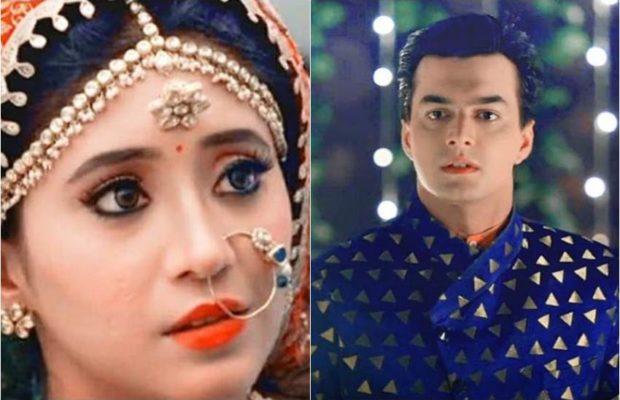 Dadi's dilemma continues as she was the one who asked Vedika to marry Karthik. Though Karthik was against marrying anybody else again, dadi now feels that Vedika should still be Karthik's beau. However, when Kairav comes into picture, Dadi Suhasini feels Kairav needs his parents.
We will wait and watch to see how this drama unfolds.
Follow The News Crunch for the latest updates on Yeh Rishta Kya Kehlata Hai