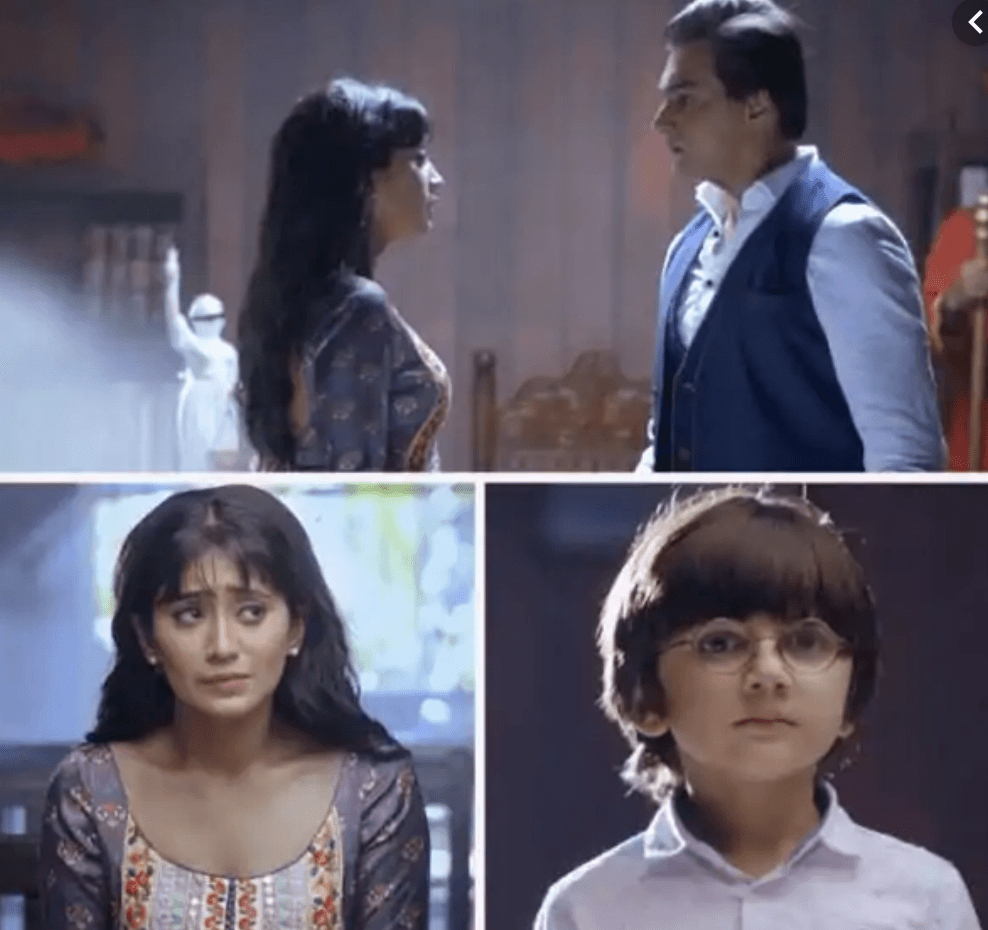 The previous episode of the serial 'Yeh Rishta Kya Kehlata Hai' saw a lot of debate between Naira and Karthik. While Naira sent divorce papers to Karthik, Karthik also handed Naira the paper for Kairav's custody. Now, in the coming days, there is a lot of excitement about Naira and Karthik's custody of Tanmay Rishi.




Viewers have also been waiting for the past several months to see when their Naira (Shivangi Joshi) and Karthik (Mohsin Khan) will start their new lives happily? By the way, the meeting of Naira and Karthik is going to happen soon because the makers have also given a hint to this thing through the new promo of Yeh Rishta Kya Kehlata Hai.
In this promo that came out, Kairav ​​is saying that his mother's father likes Dandiya festival very much. Simultaneously, Kairav ​​also told that during the Dandiya, both of them had fallen in love with each other and in the second year both of them grew even more. Now it has to be seen how this Dandiya Carav brings his mother and father along.
Check out Yeh Rishta Kya Kehlata Hai's new promo below …
https://www.instagram.com/p/B3FcdWwlS0f/
This man will get custody of Kairav
According to the information coming out, the custody of Kairav ​​is going to be received by Karthik. In such a situation, Naira will break down and will not understand what to do without Kairav.
In this way Naira and Karthik will be together
Karthik loses love on Kairav ​​after Kairav ​​gets custody. In such a situation, he will not be able to give a little time to Vedika (Pankhuri Awasthy). Seeing all this, Vedika's blood will start to boil and she will do anything to harm Kairav. Seeing the true form of Vedika, Karthik will break all ties with her. By the way, how excited are you to see Yeh Rishta Kya Kehlata Hai's new twist? Share what you feel about this promo video in the comment section below.