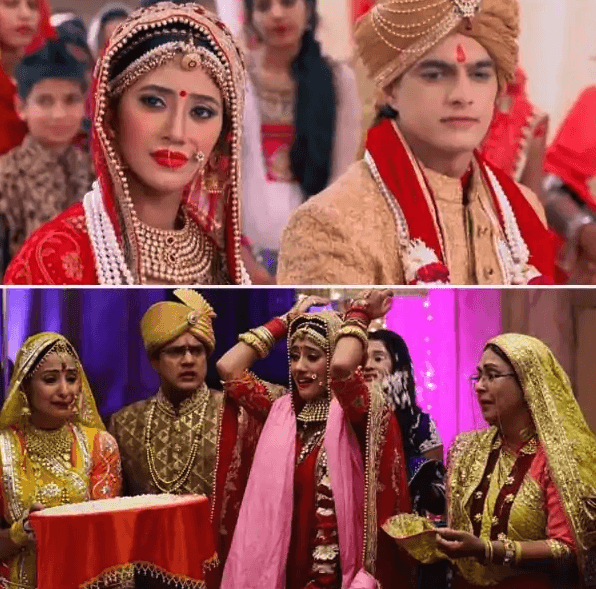 The audience is relieved after watching the last episode of the serial 'Yeh Rishta Kya Kehlata Hai'. Kartik not only handed over the custody of Kairav ​​to Naira in the court but also praised her fiercely. Seeing all this, Naira became very emotional and along with it, other people got emotional too with tears flowing. Well, let's talk about the upcoming episode of Yeh Rishta Kya Kehlata Hai, soon the Goenka family is going to celebrate the birthday of Kartik (Mohsin Khan) and Kairav.




Along with this, soon in this serial, everyone will also celebrate the festival of Dussehra. On Dussehra, Kairav ​​(Tanmay Rishi) and Dynasty (Maaz) will become Rama and Lakshmana and both will be eager to celebrate this festival. Well in the meantime a big accident is also going to happen. Actually, the videos surfaced from the set of this serial are going viral on social media. According to the videos surfaced, only Ravana will be burnt by Kairav ​​and clan but in the meantime there will be fire all around. Not only this, according to one video, Kairav ​​will be standing behind the effigy of Ravana.
Watch the videos from the set of 'Yeh Rishta Kya Kehlata Hai' below.

https://www.instagram.com/p/B36wCm1Byyp/?utm_source=ig_embed&utm_campaign=dlfix

https://www.instagram.com/p/B36pcJfBDJB/?utm_source=ig_embed&utm_campaign=dlfix
Naira and Karthik will get married soon
In this series, Naira and Kartik will remarry. It is heard that the entire cast along with Mohsin Khan and Shivangi Joshi are going to leave for Udaipur soon to shoot this track.
Vedika's Past will open
Vedika has hidden the truth of her first marriage to the Goenka family, so soon Naira will know her truth. If media reports are surfacing, Naira will tell Kartik about Vedika's first marriage. As soon as the truth is known, Kartik will be shocked and he will make Vedika homeless.