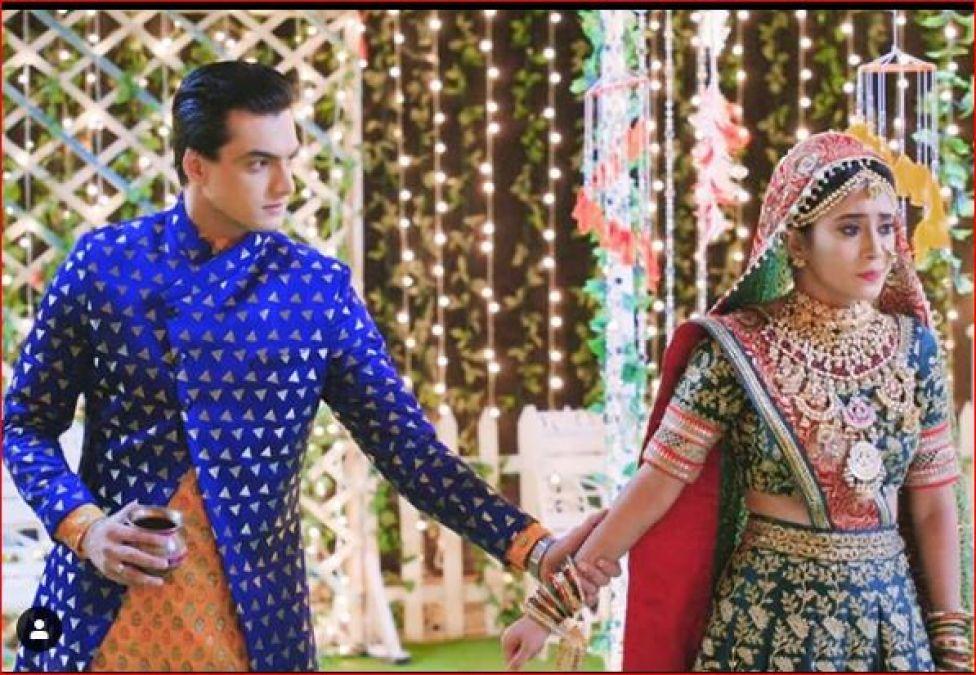 Naira and Karthik have separated due to these reasons:
Ever since Vedika's entry in Yeh Rishta Kya Kehlata Hai, Naira and Karthik's fans have been engaged in bashing her. By the way, if you are not following Yeh Rishta Kya Kehlata Hai from the beginning, then you will be surprised to know that due to many people before Vedika, Naira and Karthik have lost their way. Let's look at what are the reasons that made Kaira's relationship on the verge of breaking up.




Karthik and Naira get away as Vedika arrives
Even after the leap, the paths of Naira and Karthik were separated. But with the arrival of Vedika, the gap between the two became even bigger.
Kayra got away because of Mihir Kapoor
Before the recent five-year leap, Karthik felt that Naira had an affair with his boss Mihir. It was because of Miheer that Naira and Karthik separated from each other for five years.
Kayra separated as Suvarna's son died
A few years ago, when Suvarna's only son died, she blamed Naira for the son's death.
Suhashini did not like Naira since the beginning
Suhashini is very close to her grandson and that is why she has always been looking for the perfect bride for her grandson. It has never been easier for Naira to live up to Suhashini's expectations.
Pique was also caused by Naksh
Naqsh is quite positive about his sister Naira's happiness. Once Naqsh felt that Naira's happiness was being strangled at Goenka House, he thought it better to call Naira as a maiden.
Naira was shocked as soon as Ashi came.
When Karthik's special friend Ashi was entered in Mansi and Anmol's wedding, Suvarna also spoke about the marriage of Ashi and Karthik.
Naira and Karthik got away due to misunderstandings
There have been many times when Naira and Karthik had a fight with each other only because of misunderstandings. At times, their fight used to increase so much that the matter used to come up to divorce.
Kayra separated as Naira lost her memory
Naira had an operation due to a clot in the blood, her memory was lost after this operation. During this time also Naira and Karthik were separated from each other.