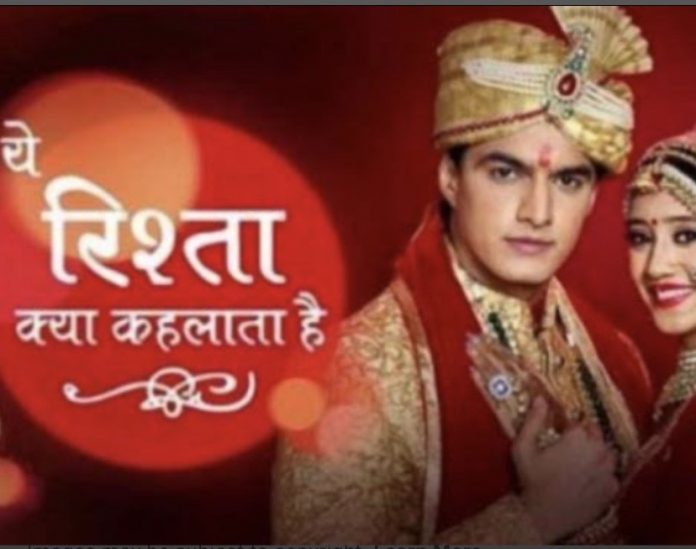 The episode begins with an excited Kairav waiting to begin the celebrations. Kartik and Naira look at each other filled with love, they reminiscence old times through a series of flashbacks as they remember the past Makarsankrati's that they have celebrated together. They hug each other. She apologises to Kartik and asserts that she can no longer hide the truth from him. He is very adamant on knowing the truth and forces it out of her. Naira reveals that it was not Vedika who donated her kidney to Naira. Kartik is shocked by the turn of events. Naira reveals that her kidney was donated by Umesh Gupta who was in need of money. This whole false plan was curetted by Vedika and assisted by Pallavi. They faked an entire operation and forced Kartik to believe that he was indebted to Vedika. Naira looks to Dadi for reassurance and she gets the same. Naira tells everyone how calculative and manipulative Vedika really is. Even during the final hearing of Kartik and Vedika's divorce she threw the final papers on purpose so that the divorce does not come through. If Kartik would have married Naira during that time the marriage would not have been considered. They thought of her as their friend but she stabbed them in the back. Vedika did not reveal the truth earlier since she wanted to take Kartik on their honeymoon so that he maintains a distance with his family and gets closer to her.
Kartik tells Vedika that he is disgusted by her and he trusted her word entirely. He has no relationship with her from then onwards. He thanks Naira for revealing the truth. She has given him alot of happiness. The debt that he was in is now gone. He tells Vedika to go wherever she pleases but to never come in his way. He hugs Naira.
They hear a sudden scream and rush to see Vedika trying to commit suicide. She threatens to kill herself and asserts that she has no fear of dying since she has no reason to live. She has already sent a suicide note to Pallavi in which she blames Kartik and Naira for her death. Especially Kartik who had an affair with his ex-wife. This intense situation comes to an end as they reveal that it was a dream sequence.
Vedika ends Naira's flow of thought and tells her not to dream. Naira says those who dream don't have anything but she has everything. Vedika corrects her and says that she has everything. Kartik is her husband, Naira is indebted to her. She brought Kartik there only to meet Kairav and if she wants she can even stop them from meeting. She enforces that she is actually good and Naira shouldn't make her a bad person.
During this time a cloth canopy falls on Naira. Everyone rushes towards her. Kartik is scared for her safety and makes sure whether she is fine. Vedika is taken aback to see this care and affection. Kairav asks whether if everyone is fine and they can go ahead with the challenge. Naira says they should begin as it is more fun when you challenge someone.
Vedika catches Kartik and says that it was a good decision to stay back and not head for their honeymoon immediately or else they would have missed all the fun. But their luggage is all packed so as soon as they are done they can leave for the airport. Naira walks away and she is very sad.
Naira calls Naksh to find out if he found Umesh but there is no sign of him. They can't even go to the police as they have no hard proof in hand. Dadi is also worried about what should be done.
The competition begins and Kairav announces that the last kite standing will be the winner. The song 'Uddi Uddi Jaaye' begins to play. Naira is sad and there is angst in the air. Everyone is happy and begins to dance with joy. Naira dreams of her and Kartik being together and dancing, she wants to tell Kartik the truth but is snapped out of her dream by Kairav.
Kartik gets a phone call and he is shocked and angry. He throws his phone on the ground and stamps on it. He stomps off. Kairav asks what happened to his father and why he is so angry. The elders tell him it is probably work stress. Vedika says that he has been getting business calls since morning which seems to be angering him. She goes to find him. The family figures out that there is no problem with the business and wonder what actually happened. Kartik is hitting the decorations in anger. The episode ends with someone stopping Kartik.
Precap: Naira comes to the Goenka house early in the morning and says there are only a few hours left. Kartik wakes up and takes his suitcase downstairs. He doesn't go unnoticed and is followed by Vedika. She sees Kartik embracing Naira.