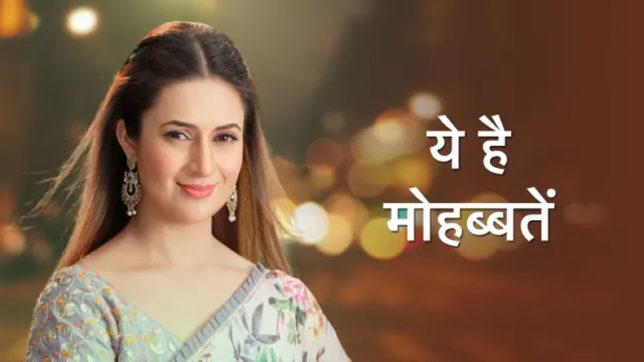 Here is the written update in english for Yeh Hai Mohabbatein 13th September 2019. Ruhi asks Raman that you remember what father did to you, Raman says I don't remember anything, just whenever I try to remember it feels like someone is pushing. Raman says that I am not feeling well, there is a need for rest. Here comes Natasha and her brother to Arijit's house, Arijit tells Natasha and her brother that Yug came to find out about you in the hospital where the treatment is going on. Arijit says that there was an era in your real doctor's clinic, I took care otherwise the game of your people was finished. Natasha asks Arijit that how did you know that Yug is finding out about us, Arijit says I had put a man behind Yug to find out what Yug is going to do.




Aaliya, Ruhi, Yug and Karan are talking about Natasha, while Yug calls Natasha's hospital and asks for the doctor's personal number, but the receptionist refuses. The four together make a plan, Ruhi says if Karan is caught, Karan says that nothing like this will happen. Ishita and Raman are talking about Raman, Natasha comes there and says what happened to them, she is my husband, you people cannot stop me from meeting them. Natasha tells Raman what has happened to you, Raman says my head is hurting, will you suppress my head.
Natasha presses Raman's head, Raman says there is magic in your hands, Ishita tells Natasha you go from here. Raman says go to Natasha from here, Natasha tells Ishita that you cannot keep me away for long. Natasha calls Arijit and says that she is not Raman, my husband is Shardul. Raman gets angry with everyone in the house, but Ishita is not angry, Raman says that we have made a plan that I will prove in front of Natasha that I am Shardul. Simmi says that if you are caught, Ishita says that we will try to try to convict Natasha.
Natasha tells Arijit that I will be exposing the Bhalla family, Natasha says after taking Shardul I will take diamonds from her, after that she will do anything. Here Karan comes to the same hospital where Natasha's treatment is going on, and asks to see the same doctor. Raman is getting ready to go to Natasha, and says I am afraid if she forces me, Simmi says brother how scared you are.
Raman tells Ishita and Simmi what he will tell Natasha, Simmi says we are all with you. Here, there is not even a doctor in the hospital, whom Karan goes to meet. Yug says that someone has definitely kept an eye on us, then that doctor did not come. Raman comes to meet Natasha, Natasha says you can't come in, because you said that you are not my husband. Natasha messages Raman, Raman feels that Natasha is trapped in our trap.