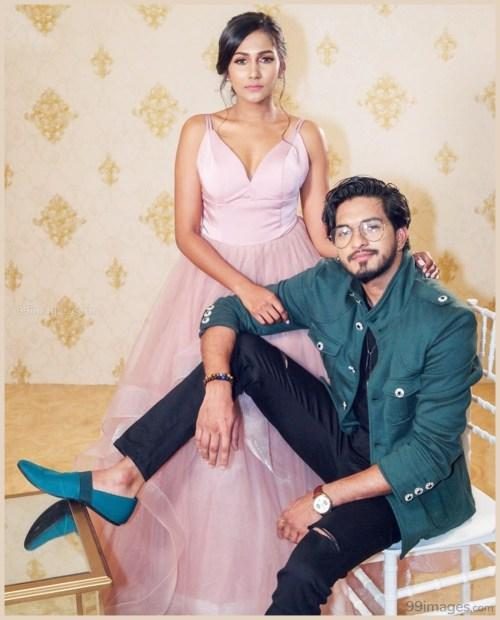 Mugen Rao is a deserving winner of Bigg  Boss Tamil Season 3. Mugen's amazing fan base from Malaysia and Tamil Nadu, his genuine character, extraordinary talent steered him to victory in this season of Bigg Boss Tamil 3.
However, the champion Mugen Rao's relationship news remains a mystery.
In the Bigg Boss house, Mugen Rao made a confession about his girlfriend named Nadiah. However, this triggered a speculation about who the real person is. Bigg Boss also requested Mugen to send out a special message to his heartthrob. However, Mugen revealed that he is still waiting for a positive response form her.
The audience and fans of Mugen boiled down to two Nadhiya's – Yasmin Nadiah and Nathiya Jayabalan.
Nathiya Jayabalan is a RJ on Singapore's Olli FM and a former TV host of Astro's Vizhutugal. Fans of Mugen started spamming Nathiya's Instagram account asking her to accept Mugen Rao's proposal. However, Nathiya confirmed that she is not the person Mugen was referring to.
Hence, Mugen Rao's girlfriend is Yasmin Nadiah. More information on Yasmin Nadiah will be published in the upcoming posts. Stay tuned to the News Crunch!
https://www.youtube.com/watch?v=MVJGGqT8EjU
https://www.instagram.com/p/B2RSFoTF9_F/