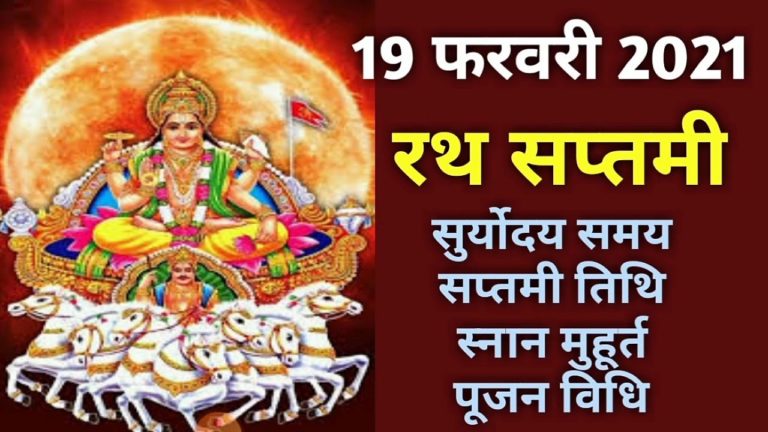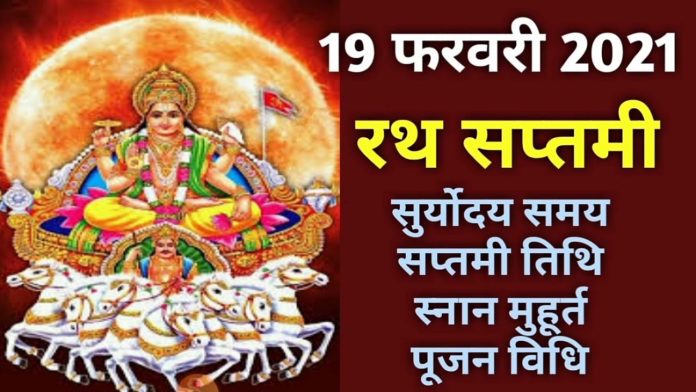 Ratha Saptami fast is observed on the seventh day of the bright fortnight of Magh month. This year this fast will be observed on 19th February 2021 (Friday). According to Matsya Purana, this fast is completely dedicated to the Sun God. On this day, bathing, charity, and worship result in many thousand times. It is believed that bathing in the holy river or kund at sunrise on Ratha Saptami's day helps in getting rid of diseases. Good health is attained. This is the reason why the name also knows this fast of Arogya Saptami.
On the day of Ratha Saptami, women portray his chariot to welcome the Sun God into homes. Along with this, Rangoli is made on the main door of the house. Milk is kept in an earthen pot in the courtyard and boiled by the sun god's heat. Milk is then used to make bhog for the Sun God.
According to mythology, Surya Dev appeared on the chariot of seven horses on the seventh day of Magh month's bright fortnight. This date is popularly known as the birth anniversary of Sun God or Surya Jayanti.
Ratha Saptami 2021 auspicious time
Saptami Tithi starts – 18 February 2021 days on Thursday from 8:17 am
Saptami date ends – 19 February 2021 days Friday morning till 10 58 am
Arunoday on Saptami – 6: 32 in the morning
Observable (visible) sunrise on Saptami – 06:00 morning 56 minutes
Popular story about Achala Saptami
According to Achala Saptami's legend, a courtesan Indumati went to Vashistha Muni and asked for a solution to salvation. The sage said, 'Fast on the seventh day of Magha month to Achala Saptami.' The courtier fasted according to the sage. When she renounced her body with the virtue met, Indra made her the heroine of the Apsaras. According to another legend, Lord Shri Krishna's son Shamb was very proud of his physical strength and courage.
Shamb insulted Durvasa Rishi with his pride. Durvasa Rishi got angry due to Shamb's insolence, after which he cursed Shamb to become leprosy. Then Lord Krishna asked his son Shamb to worship Lord Surya Narayana. Shamb obeyed Lord Krishna and started worshiping the Sun God. As a result, by the grace of Surya Narayana, he got freedom from his leprosy.