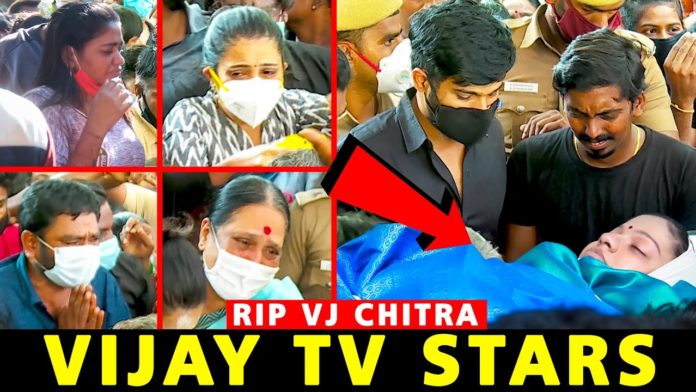 Chitra, a well-known small screen actress from Tamil Nadu, got engaged to businessman Hemanth from Poonamallee Karayansavadi on 24th October 2020. She is well known for her role as Mullai in Pandian stores.
The couple had decided to get married next January in the presence of relatives and friends. Actress Chitra committed suicide by hanging herself last week in this condition. Various parties have raised questions on social media that Chitra's suicide is full of various suspicions and mysteries.
Meanwhile, police are investigating the whereabouts of fellow actors and actresses who worked with Chitra. R.D.O's investigation is also underway. Nasarapet police, who had registered a case against Hemanth for inciting Chitra to commit suicide, arrested him and remanded him in the Ponneri branch jail after he was produced in Poonamallee Court.
The police are also investigating the text messages received on Chitra's cell phone and the information received on WhatsApp, along with the videos on the cell phone. It has been revealed through the message she sent that a political figure was forcing Chitra to come to the New Year celebrations.
In this case, it has come to light that a Vijay TV celebrity showed the video to Chitra and intimidated her. VJ Chitra has gone on a date with Rakshan, a TV presenter. Chitra's friend has said that she was intimidated by Rakshan and Chitra's videos at that time. The Rakshan intimidation affair has come as a shock to the cine industry. It's also said that Rakshan and Praveen, the son of the Cuddalore district minister, are close friends. Hence Chitra was under tremendous pressure in this issue.