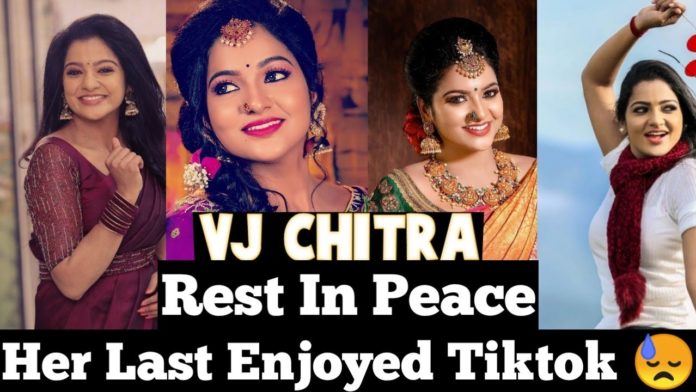 VJ Chitra Pandian is famous for her role in the TV serial 'Pandian Stores.' VJ Chitra committed suicide while staying at a hotel in Nazarethpet, Chennai. The news has rocked the small screen world. Chitra was engaged to be married to businessman Hemant Ravi. The two stayed at the hotel.
Actress Chitra is famous for playing the role of Mulla in the Pandian Stores TV series. Chitra lives in the Thiruvanmiyur area. The shooting was going on in the suburbs of Chennai. So, Chitra stayed at a five-star hotel in Nasarapet, Chennai. With him, Hemant also stayed.
For Chitra, she was engaged to be married to Hemant 4 months ago. He also stayed at the hotel with Chitra. Chitra returned to the hotel after the serial shooting ended at 2.30 was yesterday.
When he got to the hotel, he said he would take a shower and left Hemant standing outside and closing the door of the room. Hemanth waited outside the room for a long time. Then when he knocked on the door, there was no answer.
So Hemant opens with the replacement key and goes inside. There he saw Chitra hanging on a sari. He immediately informed the police. Police rushed to the hotel and sent Chitra's body for autopsy.
Chitra is lively and friendly with everyone. Everyone knows being brave. While everyone was home in Lockdown during this corona period, she was very active running through social media dub-mash. Chitra's death has shocked the entire screen. It seems his positive thoughts from his Twitter page.
— chithuvj (@chithuofficial) June 16, 2020

Hotel executives, including Hemant, are being questioned by police in connection with Chitra's suicide. Chitra's phone conversations and messages will be examined. The police investigation will reveal whether Chitra had any problem professionally or whether someone put too much pressure on her.