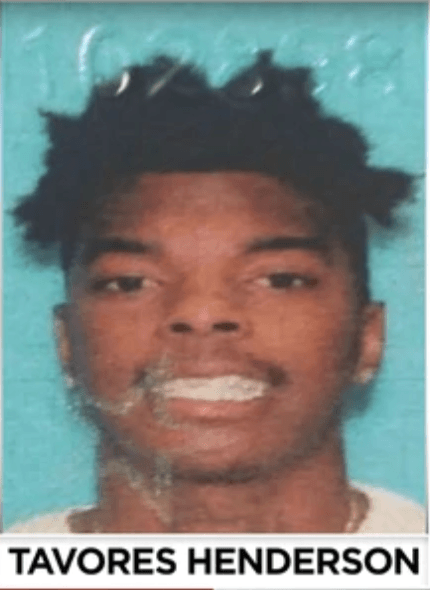 Blue Alerts are designed to speed up the process of finding violent criminals who kill or seriously wound local, state or federal law enforcement officers. Blue Alerts are issued when the suspect poses a serious risk or threat to the public and other law enforcement personnel.




The Harris County Sheriff's Office has issued a Blue Alert for 21-year-old Tavores Dewayne Henderson, who is wanted in connection with the death of Nassau Bay Police Sgt. Kaila Sullivan. A Blue Alert was issued out of Harris County on Wednesday as officials searched for a man charged in connection with the death of a Houston-area police officer. Tavores Dewayne Henderson, 21, is wanted in connection to Sullivan's death. He is a black man, 5 feet 7 inches tall, 130 pounds, and may be armed, ABC 13 reported.
Henderson, who was wanted on a domestic violence warrant, broke free from police while being handcuffed and hit Sullivan while fleeing from the traffic stop, according to the Associated Press. Police said he likely still has one handcuff attached to his wrist.
Nassau Bay Police Department Sgt. Kaila Sullivan died after being hit by a car during a traffic stop Tuesday night. Police said she was assisting another officer with an arrest when she was struck and killed by the suspect, who was driving a Jeep, KHOU 11 reported. The Jeep was later found abandoned.