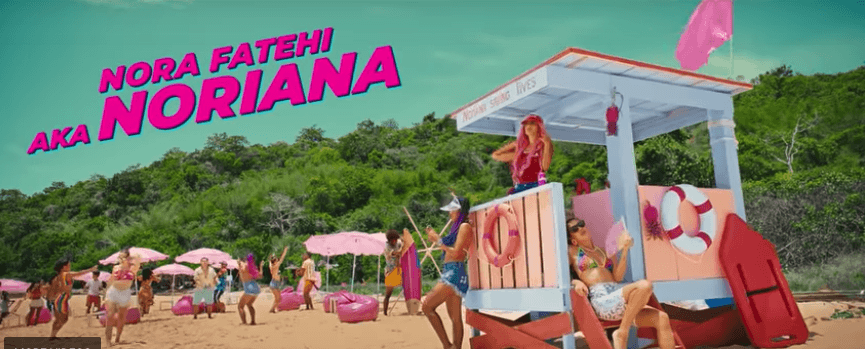 Bollywood actress Nora Fatehi's new song Peppeta has been released. Nora's Pepeta Song is creating waves in social media. The special thing is that Papeta Song is sung together by Nora Fatehi and Ray Vanny. With the release of Nora Fatehi's Peppa Song, it has become viral on social media. Nora Fatehi's Pepeta Song is in English. This is her first international music video. In the Pepeta Song video, Nora Fatehi is seen in the look of Barbie doll. A teaser video of Peppeta was released a few days ago.




With the release of Nora Fatehi's Peppa Song, it has spread like a fire on the Internet. Not only this, in a few hours, this song of Nora has started trending on YouTube. Papeta Song is shot entirely on the beach. Nora Fatehi is seen dancing really well in the song. This Barbie look in the song is making its special place in the hearts of the fans. Nora's Barbie look is very much liked by all her fans.

Nora Fatehi's Peppa Song is composed by Nora and Ray Vanny, while the song is composed by S2Kizzy and Tizaf Mohcine. The lyrics of Pepeta are written by Amar Baj and Ebrahim Baghash, Raja Kumari and Ray Waini. Recently music video of Nora Fatehi and Vicky Kaushal was released Pachhotege, which people also liked and shared on youtube.