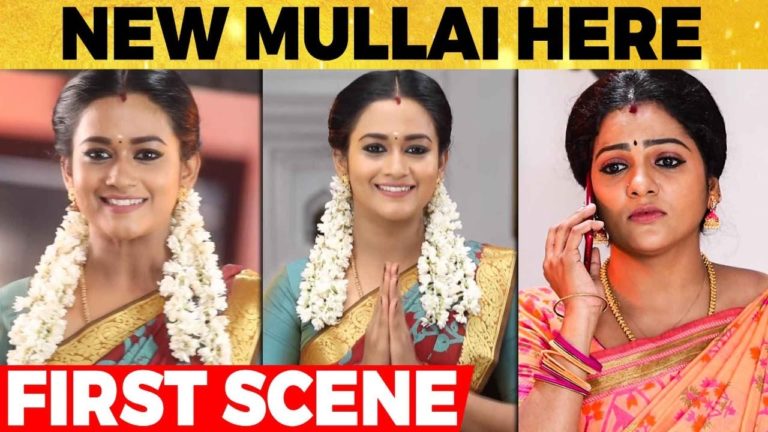 The Pandian Stores serial aired on Vijay TV is a very popular serial among the people. Of these, the Mullai character is considered the most important. It quickly became popular because it was the story of a joint family.
The love story between Mullai and Kathir is one reason this serial is popular among younger audiences. VJ Chitra rules the television screen as Mullai. Pandian Stores started popularizing serial people to watch the romance between the two. This was a huge opportunity for Chitra, as well. In this situation, she unexpectedly committed suicide.
This greatly affected his fans. In this situation, Bharathi Kannamma serial Kaavya is playing the role of Mullai as that role replaced Chitra. However, Chitra's fans are not sure if Kaavya Arivumani was able to replace Chitra.
Fans refuse to see Kaavya Arivumani as the new Mullai. Many people are tweeting about this on social media. Some even wanted to end the character of Mullai from the serial as a tribute to Chitra, but the makers have decided to continue with Kaavya Arivumani as 'Mullai'. We will have to wait and watch if Kaavya can fill in the shoes of Chitra in this serial.