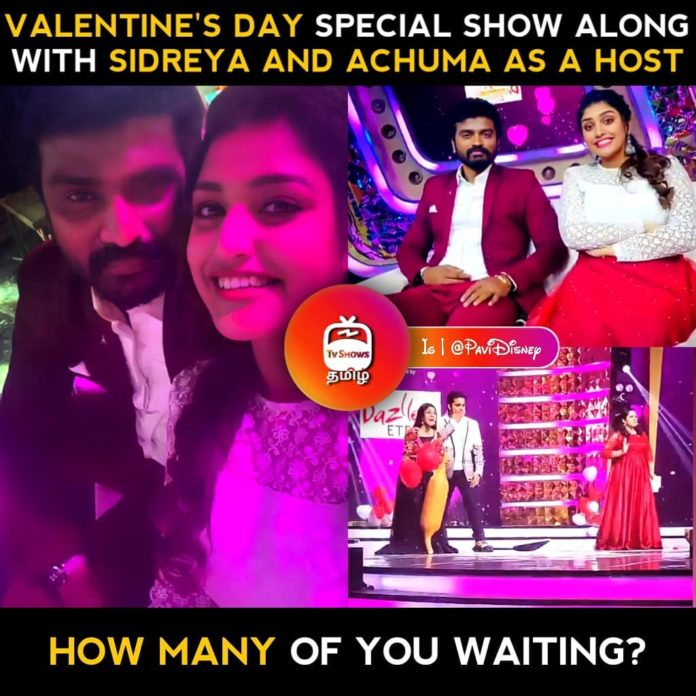 Many would say that Vijay has the most popular anchors among Tamil Television channels, like Ma Ka Pa, DD, Priyanka, and Gopinath. Anchor Priyanka is currently the most popular fan on Vijay TV.
Yes, she has hosted two hit shows, Super Singer and Start Music, for her comical sense. Apart from these, a new presenter has come to Vijay TV.
She is none other than our Bigg Boss Archana. Yes, Archana, who first worked as a presenter on Zee Tamizh, came to Vijay TV due to the Bigg Boss show.
Following that, VJ Archana is currently hosting a brand new romantic show called 'Kadhale Kadhale.'
Photos of the show are currently out. Here are the photos: