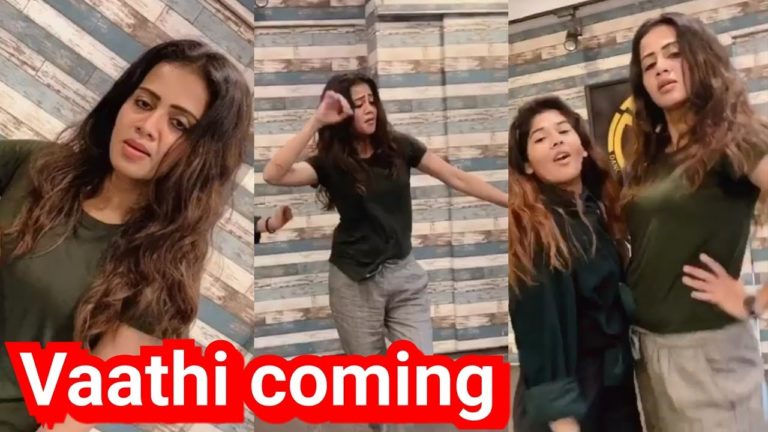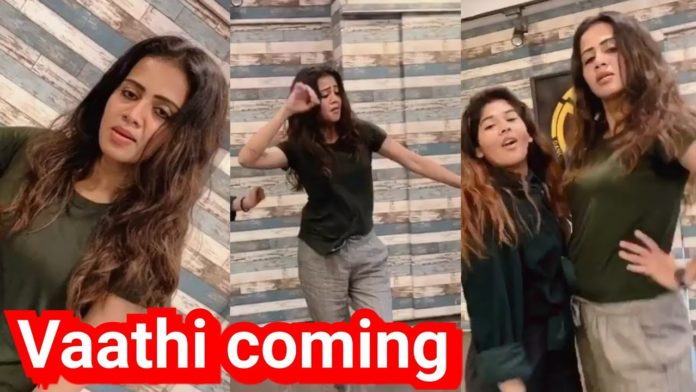 Small screen actresses and VJs are more popular with fans than current silver screen actresses. Actress VJ Anjana has been working as a Video Jockey and a host in that category for more than 10 years. She continues to work as a host on Sun TV. She has been interviewing many celebrities in that category, participating in Sun TV shows, and hosting many other events.
In this situation, VJ Anjana fell in love with Kayal Chandran, who played the hero in the film, in 2016 and got married. A baby boy was born to this couple recently. So Anjana took a break from hosting shows for some time.
She is currently working as a presenter again. She has been working as a presenter on some other TV channels, including Puduyugam, Zee Tamil, and Colors. This aside, she continued to post glamorous photos and videos on her Instagram and made a name for herself among the fans. She is said to be very talented in that respect. To confirm this, Anjana has won the Miss Chinnathirai Award.
VJ Anjana dancing with her friend for the song 'Vaathi Coming' is currently going viral. Here is that video.