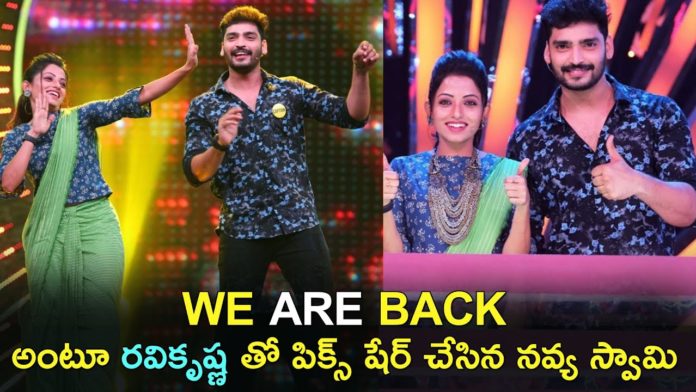 The news that a famous actress who starred in Radhika's serial 'Vani Rani' is in love with the celebrity who attended the Bigg Boss Telugu Season 3 show has caused a great stir. Actress Navya Swamy played the role of Pooja in Radhika's serial 'Vani Rani.' She is said to be in love with Ravi Krishna, who participated in the Telugu Bigg Boss Season 3 show.

Ravi Krishna and Navya Swamy are said to be co-starring in a serial in Telugu, and it is said that the two are really in love with each other after their chemistry in that serial became a huge hit among fans.
And while attending one of the recent shows, fans have been saying that the scenes where the two say I love you were on the dance show and that the scenes were realistic. It is noteworthy, however, that neither Ravi Krishna nor Navya Swamy confirmed this love.

Navya Swamy and Ravi Krishna are participating in the reality show '100% Love'.