Bollywood actress Vani Kapoor is seen getting caught in a new controversy. Actually, Vani recently shared a photo, in this photo Vaani Kapoor was wearing a bikini top with deep neck written 'Hare Ram'. Seeing this, the users trolled him fiercely and now the Mumbai resident has filed a complaint against Vani. This complaint has been lodged at NM Joshi Marg Police Station. Rama Sawant of Mumbai Resident has accused Vani of hurting religious sentiments regarding the matter.
Let me tell you that this is not the first time, when there has been a dispute about the clothes of God Print, such controversies have also come up before. Australia model Lisa Burke has also withstood it all. Indeed, during a fashion show, Australian model Lisa Burke wore Lord Laxmi's print swimsuit. Due to which there was a lot of controversy. In many cities including Hyderabad, people performed fiercely. People lit the flag of Australia in protest. Due to which Lisa Blue apologized through an interview.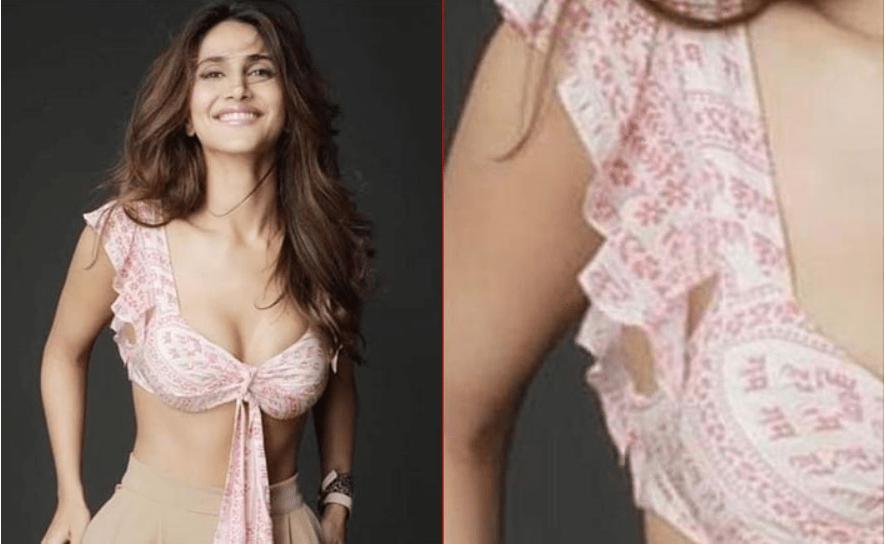 In addition, New York fashion designer Mara Hoffman also faced protests. Actually, in 2014 she designed a swimsuit of Lord Ganesha print. Due to which there was a lot of performance across the country, people had boycotted Mara Hoffman's clothes. Due to which Mara Hoffman came from the front and apologized to the people through TV.
Talking about the work front, Vaani Kapoor's film War was a super hit. He has done three films so far. In the coming days, Vaani will appear on the film screen opposite Ranbir Kapoor. The name of the film is Shamshera, which is being discussed a lot right now. A picture of Ranbir from the set of this film has also gone viral. Vani's Ghungroo song with Hrithik came in for much discussion. Vani's chemistry with Hrithik was highly liked in this.