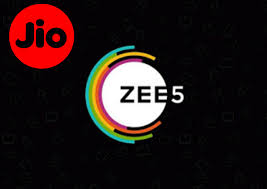 Digital Partner : Jio Cinema
Love Aaj Kal





Love Aaj Kal is a 2020 romantic drama movie which goes by the same name as the 2009 film, Love Aaj Kal. The film is directed by Imtiaz Ali and starring Kartik Aaryan and Sara Ali Khan. The film was a take on romance in modern times. The film was released in India on 14th February 2020, Valentine's Day which happens to be an apt day for the release of a romance film. The film was not well appreciated considering the trailer was not well accepted by the audience. Some critics said that the flashback story kept interrupting too many times to accommodate the film's non-linear narrative. The film collected a gross of Rs 41 crore in India and Rs 10 crore overseas making its total gross collection to be Rs 52 crore. There are two narratives in the film; one which is the modern love story of Veer and Zoe who go through the problems of compatibility and balancing of careers. The other is a flashback love story of Raghu and Leena.
The cast of the film includes Kartik Aaryan as Veer Srivastava / Raghuvendra "Raghu" Singh, Sara Ali Khan as Zoe Chauhan, Randeep Hooda as Raj Mehta / older Raghuvendra "Raghu" Singh, Aarushi Sharma as Leena and Varun Sharma as Karan Singh.
Love Aaj Kal Jio Cinema Release Date
Love Aaj Kal was a much anticipated film considering two of the audiences favorite actors, Sara Ali Khan and Kartik Aaryan collaborated for the first time. The couple is hugely popular and is known as SarTik by their fans. The film was not widely accepted by the public but their chemistry was well received as always. The film will be streaming from 17th April 2020 on Jio Cinema.
Digital Partner: Jio Cinema
Angrezi Medium
Angrezi Medium is a Hindi comedy drama that has been directed by Homi Adajania and has been produced under Maddock Films. The film is a successor to the 2017 comedy Hindi Medium which stars Irrfan Khan, Kareena Kapoor Khan, Radhika Madan and Deepak Dobriyal. The film was primarily shot in Udaipur and further on in London. It was then released in India on 13th March 2020. As of 15th March 2020, the film earned a gross of Rs 10 crore in India and Rs 2 crore overseas. The total worldwide gross collection is Rs 13 crore. The problem that arose as soon as the film released which immediately and mainly affected the gross collection was the outbreak of corona virus in India. The film theaters were shut and Angrezi Medium was there forth not screened.
The cast of Angrezi Medium includes Irrfan Khan as Champak Bansal, Kareena Kapoor Khan as Officer Naina Kohli, Radhika Madan as Tarika Bansal, Deepak Dobriyal as Ghasiteram Bansal, Dimple Kapadia as Mrs. Sampada Kohli, Ranvir Shorey as Bablu and Pankaj Tripathi as Tony.
Angrezi Medium Jio Cinema Release Date
Since Angrezi Medium did not reach a wide range of audience due to the pandemic hitting India, it streaming on Jio Cinema will be very helpful. The film was short lived in theaters due to this fact and many people who wanted to watch the film as it marked the return of Irfan Khan were not able to. This will give many people who wanted to watch the film an opportunity to do the same. Angrezi Medium is scheduled to stream on Jio Cinema from 17th May 2020 onwards.
Digital Partner: Zee5
Hacked
Hacked is a psychological thriller directed by Vikram Bhatt and produced by Krishna Bhatt, Amar Thakkar and Jatin Sethi. The film released in theaters on 7th February 2020. It revolves around a media professional Sam who is in a complicated relationship. She sleeps with her much younger neighbor when she was drunk not knowing that he was madly in love with her. He hacks into her private accounts when she rejects him and makes her life a living hell.
The film stars Hina Khan as Sam, Rohan Shah as Vivek, Mohit Malhotra as Rohan Mehra and Sid Makkar as Om Kapoor.
Hacked Zee5 Release Date
Hacked will be available on Zee5 from 10th April onwards