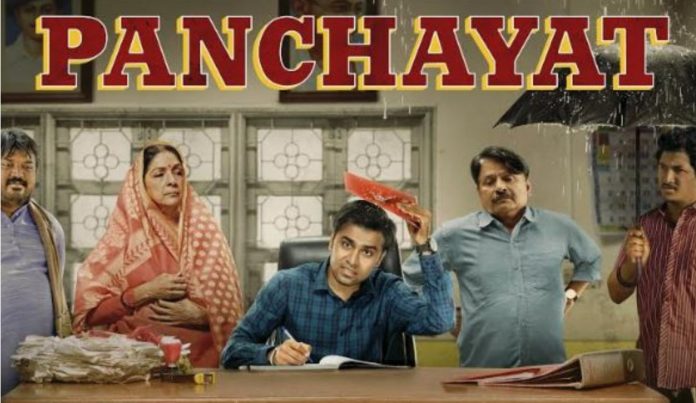 After a impactful and successful season 1 of Panchayat, TVF Company's Prime Video series 'Panchayat Season 2' is much awaited. The entire theme of Panchayat was binge worthy thanks to its calm storyline and heartrending instances.
Panchayat Season 1 received raving reviews and is rated at 9.1 on Imdb from 4000+ voters.
Panchayat Season 2 Cast
Jitendra Kumar
Raghuvir Yadav
Chandan Roy
Faisal Malik
Neena Gupta
Biswapati Sarkar
Subendhu Chakraborty
Sushil Tondon
Salim Ansari
Kailash Karoshiya
Mubarak Khan
Govind Lobhani
Bal Mukund Rai
Kamal Rai
Shakir
Dinesh Tiwaru
Pooja Singh
Kusum Shastri
Panchayat Trailer
Panchayat Season 2 Plot and Story
In Season 1, Abhishek begins to uncover the problems of village life through his Panchayat Secretary post in Phulera, Uttar Pradesh. The community being close-knit makes his work double as well as gives him more responsibilities than he wishes to have. When he reaches his breaking point, Abhishek talks to his friend who advises him to clear CAT- Common Admission Test. This test would be his only way out of the village and would allow him to join a post graduate management course. Abhishek's preparation for the test is met with many challenges since the electricity of the village is not constant. Gradually, he decides to install a dozen solar panels in the village. This action calls for scrutiny.
From here on, the story picked up and showed the real grim scene in rural India when it comes to issues like dowry, family planning and patriarchy. A jittery Abishek misses urban partying and finds himself to be a misfit in the rural scene. However, things taken a turn and he begins to realize the warmth of the people and place. He decides to stay back in the village towards the end. Happy ending indeed!
Abhishek and Rinki Love Story Will Take Limelight?
Panchayat Season 2 promises to be amazing and as engaging as Season 1. Romance and love was missing in Season 1 and it looks like Abishek meeting Rinki promises a sufficient dose of that. It would be interesting to see Abhishek savoring rural romance.
Woman Power Will Be On Display?
Manju Devi, the actual Sarpanch promises to learn the duties of the post and this will provide the makers an opportunity to portray the possibility of women empowerment in the Indian rural scene.
Panchayat Season 2 Release Date
All the fans of Prime Video TVF series Panchayat are eager to find out when season two of the series will release. Panchayat Season 2 should receive a release date post the success of the second season.
Every episode is available to stream online via the Prime Video streaming service. The TVF based sitcom will drop on the streaming OTT with 10 episodes of Panchayat Season 2 available to watch online at once in April 2021.