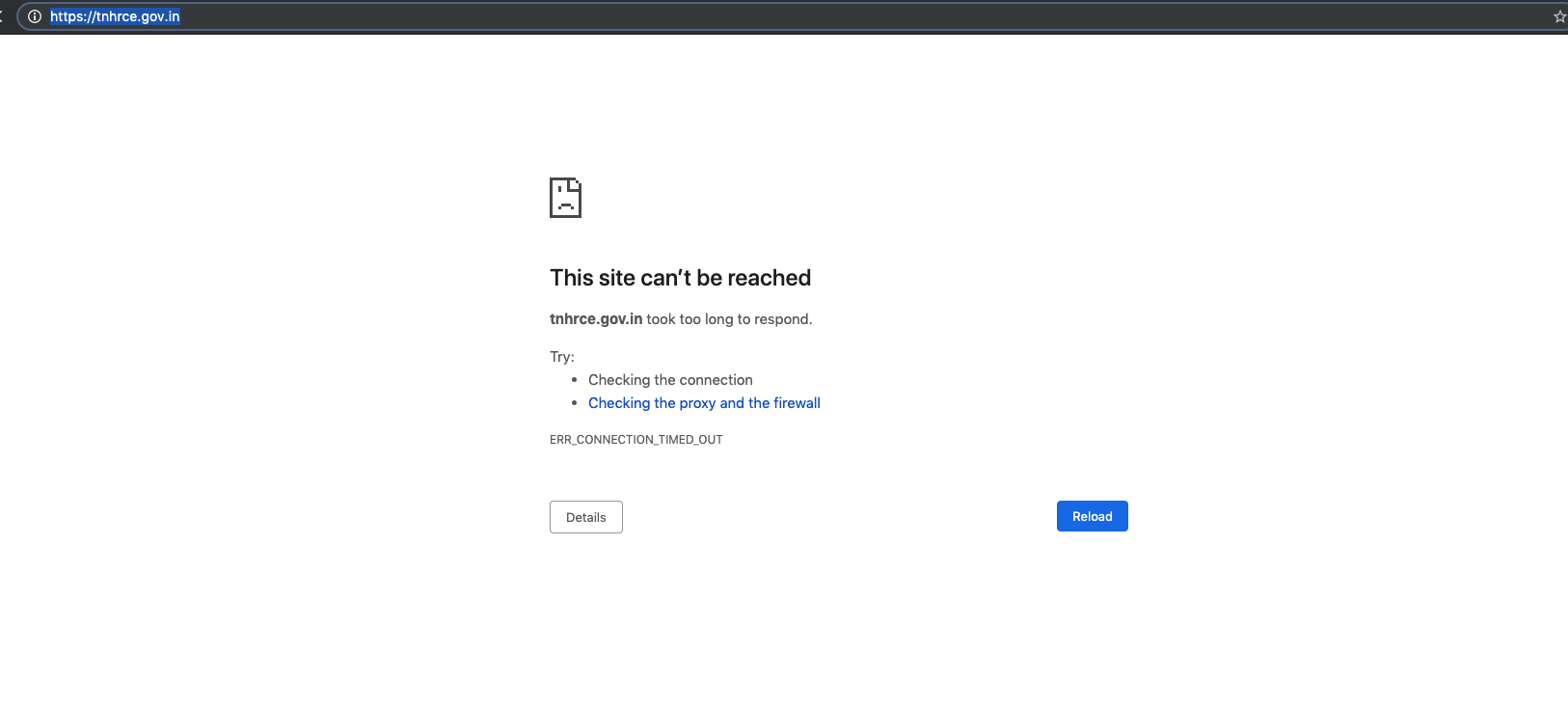 UPDATE – TNHRCE website is now working and online booking for Athi Varadhar Nindra Kolam is open.
For those trying to book Athi Varadhar ticket online via TNHRCE website try later as their server crashed due to heavy inflow of traffic. Maintenance work is going on to restore the server and to bring back online darshan booking for devotees. Usually Rs. 500 ticket will be available for booking at 10 am and Rs. 300 ticket will be available for booking from 11 am. Since the number of tickets are limited their seems to be lot of users trying to access the website and it ultimately crashed. Notably today is the first day of Athi Varadhar Nindra Kolam and hence inflow of devotees are more. We will be covering exclusive news about that shortly.




If you're trying to book tickets online try again later, we will intimate once the website comes online. For others who wants to visit Free Darshan check our Crowd Status page. We have exclusively covered about Athi Varadhar Daily crowd information in that page. Stay tuned for more updates.
This is the official website to book tickets – TNHRCE.GOV.IN