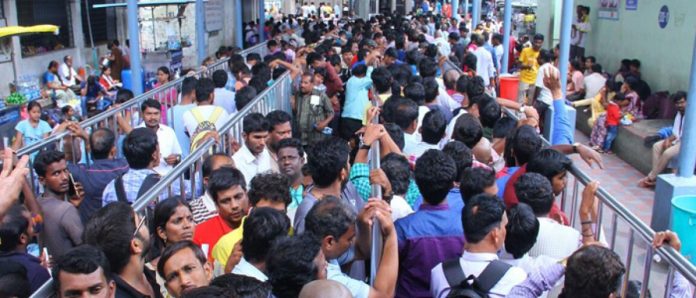 Tirumala Tirupati is one of the most visited temple in India and people are always looking to know about the crowd status and waiting time in queue as it would help them to plan their trip. Here are the detailed information of Waiting time for Today Wednesday 16th October, 2019.
Tirumala Live Darshan Crowd Status and Waiting Time
Today Date – 16th October 2019 (Wednesday)
Sarva Darshan (Free Darsha) – No of Compartments – 10
Waiting Time for Sarva Darshan – 14 to 16 hours




Special entry Darshan (Rs. 300 Darshan)
Waiting Time for Special entry Darshan – 6 to 8 hours
Divya Darshan (Walk Darshan)
Waiting Time for Divya Darshan – 6 to 8 hours
Crowd Status – Medium
Yesterday crowd status – VQC SITUATION AT 6.00 PM ON 15-10-19 NO.OF COMPARTMENTS WAITING IN VQC-II: OUTSIDE LINE (TBC BRIDGE). APPROXIMATE TIME FOR DARSHAN UPTO 18 HOURS. TOTAL PILGRIMS HAD DARSHAN: 55,491.
Please note that Live Data is from various sources acquired and TTD may make any changes in the queue which may increase or decrease your waiting time. This would give you a rough idea of how much time you have to spend in queue so that you can go prepared with your family. Have a safe darshan.