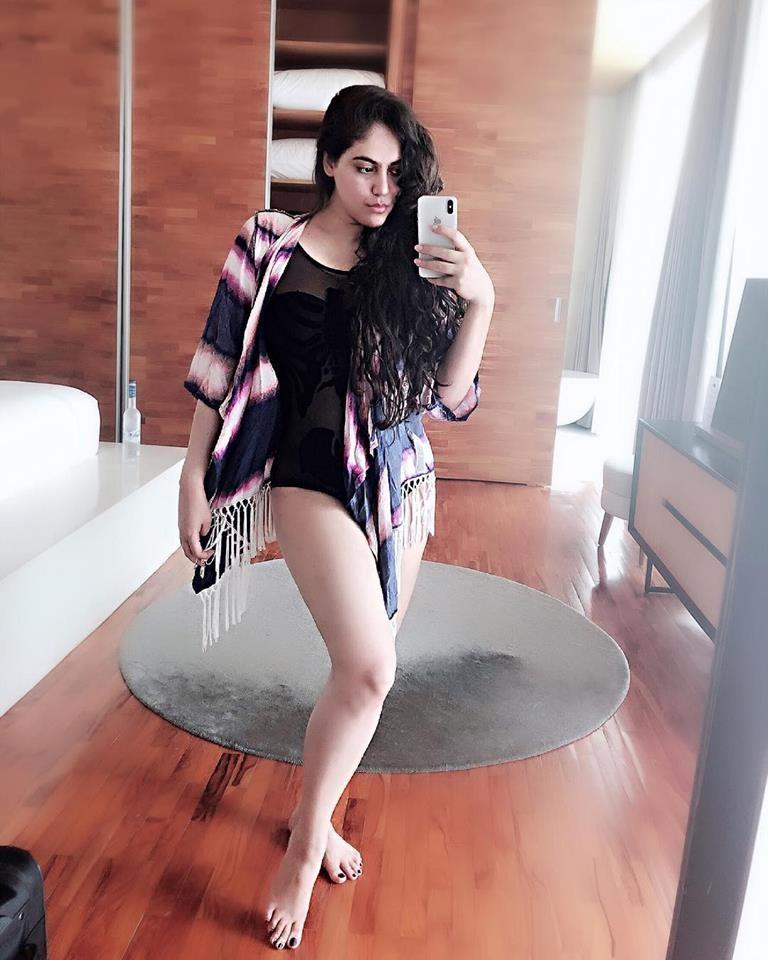 Sherin Shringar was one of the finalists for Bigg Boss Tamil 3. Sherin was a celebrated contestant for a reason. She won the Best Buddy award for her excellent rapport with almost all the housemates. Sherin had her highs and lows in the house. However, she gained a lot of fans during the process.




Sherin was linked with Tharshan for their stunning chemistry in the Bigg Boss Tamil 3 house. Sherin was a loved face and had a niche audience fan base for herself. Tharshan's fans also supported Sherin whenever she was in trouble with eviction nominations.
While speculations are viral about Tharshan's breakup with Sanam Shetty and Sherin's involvement in the same are active, Sherin seems to be unfazed by the rumors.
Sherin's Party Girl Look on New Year's Is Setting the Internet on Fire!
Sherin has had a wonderful end to the decade, thanks to her rise in popular through Bigg Boss Tamil Season 3. Even after months of BB Tamil 3 completion, Sherin enjoys a massive fan base on social media. Sherin took to social media to wish her fans through a very though provoking post which was captioned, "Let's take a moment to appreciate every obstacle, heartbreak, loss and criticism you have had to overcome the past decade and the fabulous person you are today because of all that has happened. Deep breath, let's rock 2020. What's the best thing that's happened to you in 10 years. ."
In her latest photoshoot, Sherin Shringar flaunted her amazing looks as always. Sherin is a very popular face on social media post her stint in Bigg Boss Tamil 3. Her fans are more than happy to see her stunning pictures.
Sherin wore a glittery pale pink party dress, showing off her ravishing hair. She coupled the look with amazing makeup and black high heels. She was very expressive during the photoshoot.
https://www.instagram.com/p/B6wyMx4FhnJ/
Sherin's current photoshoot is a viral sensation on social media. Though Sherin does not hail from Tamilnadu nor speaks Tamil well, her fans in Bigg Boss Tamil 3 considered her as one of their own. Sherin's latest party look clicked and her gorgeous yet expressive face added to the beauty. In the recent times, Sherin's pictures and videos are gaining a lot of attention on Instagram.
Sherin captioned the latest pic with a new year post and she is a viral sensation on Instagram for her 736K followers. To add to the positives, Sherin also lot of weight during her stint in Bigg Boss Tamil 3. Her fans were very happy with her new outlook and expressive face.