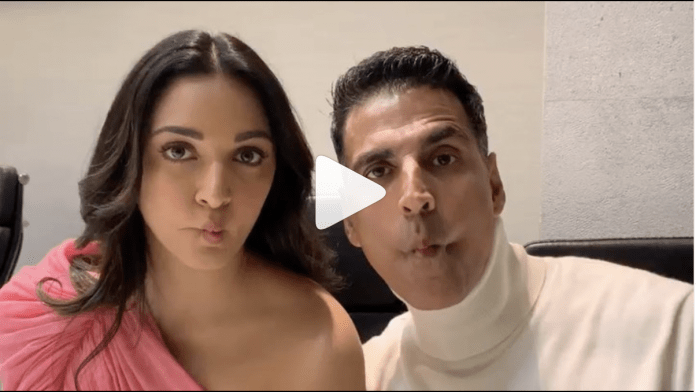 Bollywood star Akshay Kumar is busy these days in the promotion of his upcoming film Good Newwz. The film is going to reach theatres soon. The actor has recently reached the TV serial The Kapil Sharma Show for the promotion of this film. This episode will be aired during this weekend. But before this, the makers have tried to tickle the fans by sharing a promo video of this TV show. In this video, while Akshay Kumar is laughing at the audience, he has mocked comedy star and Bollywood star Govinda's nephew Krushna Abhishek.




In the promo, Akshay Kumar pulls off the leg of Krushna Abhishek, saying, 'An actor worked hard and earned his name in the film industry and somewhere a dull nephew came and robbed people in the name of Mama (Govinda). ' On this matter of Akshay Kumar, all the people present there started laughing fiercely. By the way, this is just a joke and the viewers love such light hearted joked in Kapil Sharma shpw. You can watch this video below.

Akshay Kumar mocked Krushna Abhishek
By the way, this TV show has recently completed 100 episodes. Akshay Kumar's blistering entry is also being done on the occasion of completion of 100 episodes of this TV show. Apart from Akshay Kumar, Kareena Kapoor Khan, Kiara Advani and Diljit Dosanjh will also be in this TV show. After reaching here, the whole team of the film Good Newwz is going to have a lot of fun. The film is scheduled to reach theatres next Friday.