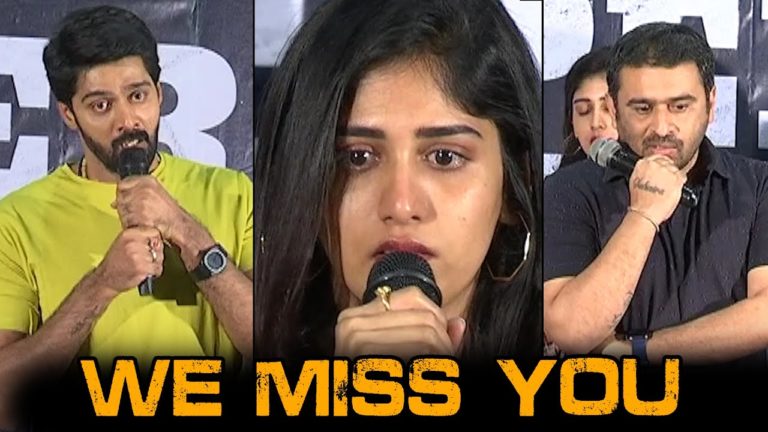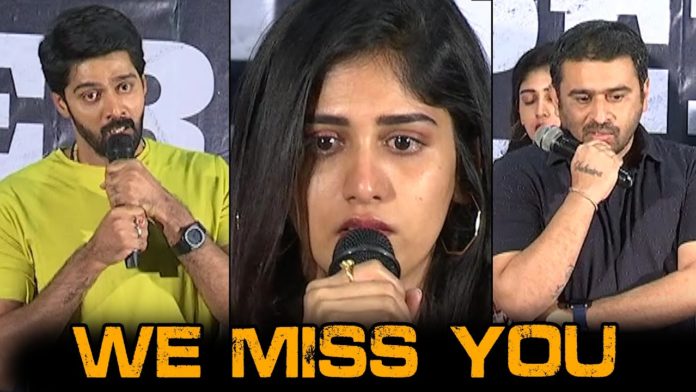 Telugu OTT 'Aha,' which has earned a place in the Telugu people's hearts and provides them with irreversible entertainment. The movie 'Super Over' is all set to hit the OTT platform on 22nd January 2021. The late Praveen Varma directs the film. Sudhir Varma is the producer. Filmed in the thriller genre, the film stars Naveen Chandra, Chandni Chowdhury, Ajay, Rakendu Mouli in the lead roles. The film premiered on Wednesday at Prasad Labs in Hyderabad.
On this occasion, the cast and crew of "Super Over" movie spoke about the late director Praveen Varma.
Sudhir Varma says – "It is unfortunate that Praveen Verma, who directed this film, has left us. Director Kavalane Praveen Varma has finished with the movie Super Over. Praveen Varma was not present at the film's release as he passed away in October 2021. The film manages to keep the audience hooked until the end.
Rakendu Mouli says – "Everyone who sees the movie premiere will definitely like it. I loved it when Praveen Verma narrated the story to me. I was excited. The screenplay was done as to how it was in the script. It is unfortunate to miss him today—great experience working with him. Naveen Chandra and Chandni Chowdhury also gave the best. We hope the audience will also bless our effort."
Heroine Chandni Chowdhury said, "I want to thank Praveen Varma for giving us such a good movie. I want to see myself from above. A very detailed film on cricket betting. Naveen Chandra, Rakendu Mouli We all believe that we have made a good film. Thanks to AHA for bringing this film to the audience. "
Hero Naveen Chandra said – "I will never forget the month of my journey with Praveen Verma. Emotional bonding formed within days of his journey with her. No one does not know about Praveen Verma. He is such a positive person. We did shootings at night. Sudhir Varma to bring Praveen's aspiration to the audience. We worked very hard. We think Praveen is watching our efforts from heaven. This movie is a special movie for all of us. I think the audience will definitely like the movie. Thanks to the Aha team. The film is being brought to the audience.
AHA CEO Ajith said, "Sudhir patiently completed the film for Praveen. Naveen Chandra, Chandni Chowdhury, and Rakendu Mouli were well supported. This is a film made by Naveen Chand in Bhanumathi and Ramakrishna, Chandni Chowdhury combination in a color photo. For Praveen Varma, I want everyone to watch and support this film. I missed Praveen Varma so much. We hope the audience will bless us. "
Super Over Movie Trailer: