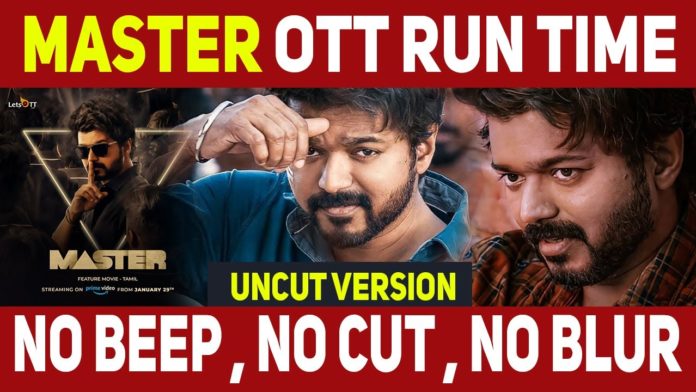 It is known that the movie 'Master' starring Thalapathy Vijay was released worldwide during Pongal 2021, and the film has grossed over Rs 200 crore worldwide in just two weeks.
We were the first to reveal that the movie 'Master' will be released on OTT after 16 days, and it has been officially announced that the movie will be released on Amazon OTT tonight.
In this case, according to the latest information released on Amazon, the 'Master' movie will be released without a censored cut. Vijay fans are expected to come forward to watch the movie 'Master' with great anticipation on Amazon Prime as some of the controversial scenes in 'Master' have been censored.
But at the same time, it is worth noting that the 'Master' movie is already three hours running time, and if the film has no censor cut, it is likely to be a few more minutes.