Thalapathy 64 aka Vijay 64 is talk of the town as this will be Vijay's next movie after Bigil. This movie will be directed by Lokesh Kanagaraj and we have reported earlier that Vijay Sethupathi will be acting as main antagonist (Villain) in Thalapathy 64 and Malavika Mohanan will be joining as one of the female leads of this movie.
(Read here – Malavika Mohanan's sexy photoshoot for GQ magazine, going viral)




We have more exclusive details about Thalapathy 64 as a famous actor's son will join Vijay in this movie. He is none other than Shanthanu Bhagyaraj son of director, actor K Bhagyaraj. He will be playing a role of student in this movie and Vijay will most probably take the role of professor who transforms into another avatar as the movie evolves. This would be the first time Vijay playing a role of Lecturer or professor.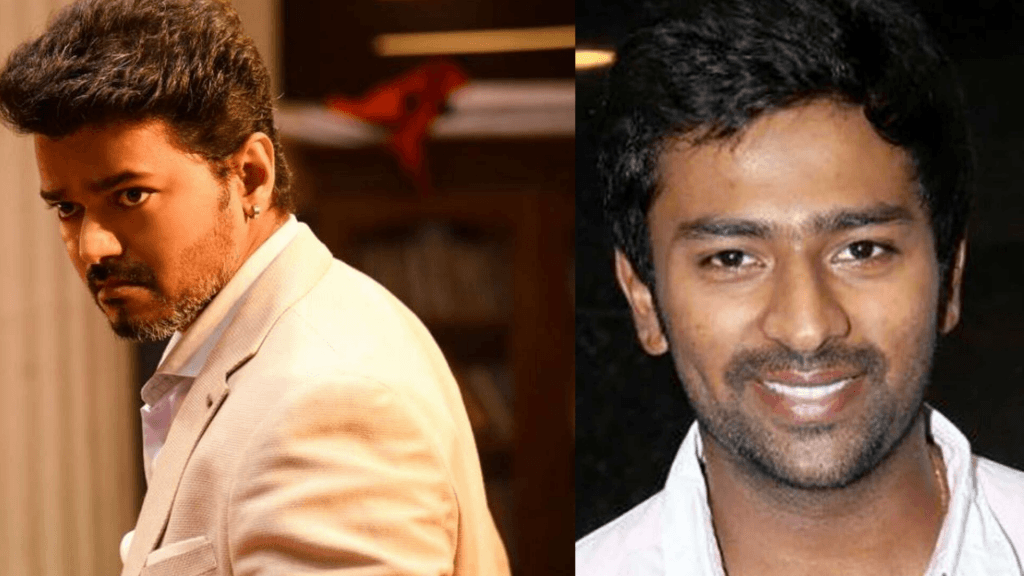 Vijay's look in Thalapathy 64
How will Vijay look in Thalapathy 64, if you're curious we have got exclusive details on that as well, Vijay will be wearing a rugged shirt or crushed shirt with uncombed or messy hair. I think we will be seeing a different kind of Vijay in this movie with this look. There was a recent photoshoot for the Thalapathy 64 and he was made to stand in this outfit and in this look. Even Vijay was astonished to see the outcome of the photoshoot. We will get more information on the first look in coming days. Stay tuned!!