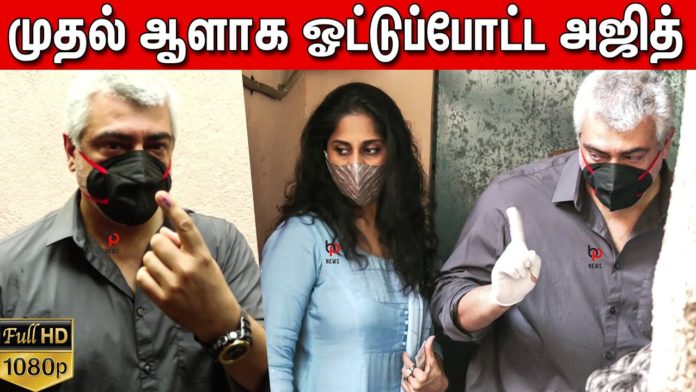 It is noteworthy that Thala Ajith and his wife Shalini arrived at the Thiruvanmiyur polling station at 6.30 am as the polling in Tamil Nadu started at 7 am today. As soon as he started voting at 7 a.m., there was great excitement as fans thronged and tried to take Selby with him as he tried to register to vote.
The police personnel who were put up for the Thiruvanmiyur voting booth's safety have requested the public and Ajith's fans to leave the place and not take selfies or videos. But the fans were taking videos irrespective of the order given by the police.
At one point, the video of Ajith angrily snatching the cellphone of a fan who took a selfie is going viral. Even though Ajith had come to fulfill his democratic duty, there was great excitement at the polling booth as his fans tried to take selfie with him.
It is noteworthy that after this, Ajith was sent away with security by the police, who gave him proper security even after he cast his vote while registering to vote.