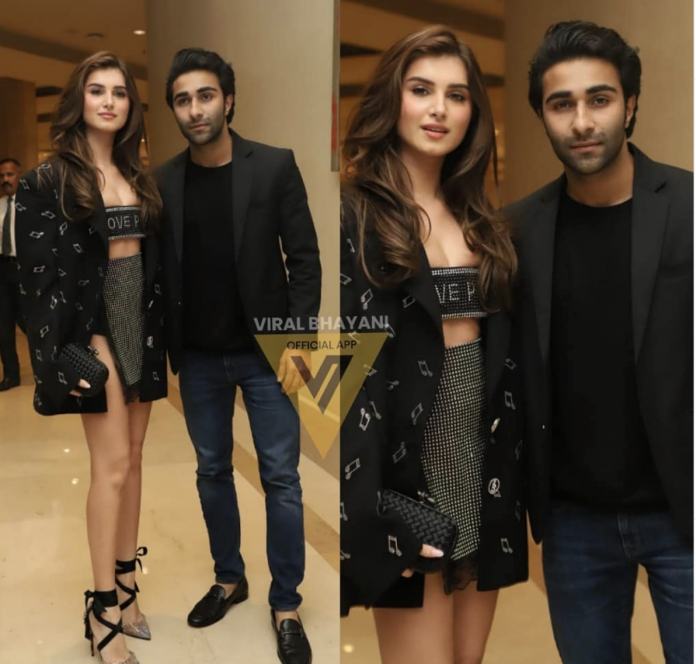 Recently, Diwali grand party was held at Jalsa, home of actor Amitabh Bachchan, in which all big stars of B-town stars was seen. Many Bollywood celebrities attended the Diwali party and made the party even more special. In the glare of the party, a couple was very much discussed.




Yes, Love Birds Tara Sutaria and Aadar Jain were also seen at the Diwali party. However, both are always spotted together. These days there are reports that both are dating each other. Tara and Aadar were different at the Diwali party. But after the party was over, the two came out together. Both came out and gave many poses for the photo to the media. This video of Tara and Respect is on social media.
https://www.instagram.com/p/B4L7qt2laD7/?utm_source=ig_embed
https://www.instagram.com/p/B37p-vtHx3v/?utm_source=ig_embed


This is not the first time Tara and Aadar have been seen together. Earlier, both of them were seen together in Malaika Arora's birthday party. A few days ago there were reports that Tara had an affair with Siddharth Malhotra. But Tara is often seen with Aadar Jain and hence the news of Aadar and Tara's affair is in the news.
https://www.instagram.com/p/B4KdcutJdq4/?utm_source=ig_embed
https://www.instagram.com/p/B4CUbrLJFFZ/
Aadar Jain is the cousin of Kareena Kapoor and Ranbir Kapoor. Aadar is the son of Rishi Kapoor's sister Reema Kapoor. Adar was seen as a lead actor in the film Kaidhi band. At the same time, Tara Sutaria remains in the headlines for her film Marjawan. After Marjawan, Tara will be seen in the film Tadap.