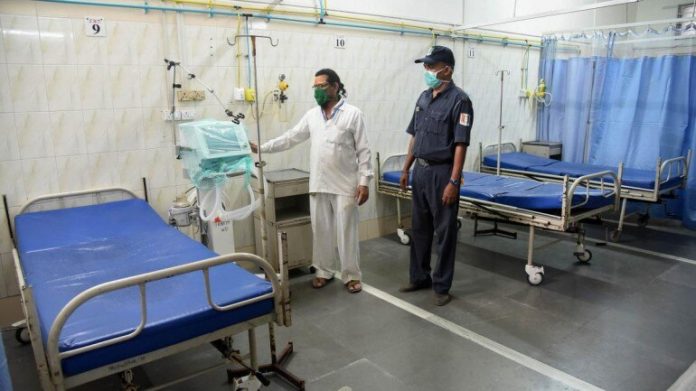 CoronaVirus is ripping apart the economy and normal livelihood of millions across the globe. Hugely populous India is beginning to face the brunt of Level 2 and 3 transmission of the virus in the country. There has been a significant surge in the total count which mounts to 151, including three deaths. The major regions affected are Kerala, Karnataka, Maharashtra, Delhi NCR Region and Rajasthan.




While the state governments brace for the worst, the Government of Tamil Nadu has taken some proactive measures like shutting down malls, theaters, mass gathering events, weddings and schools. This order will be in effect until 31st of March 2020.
Tamil Nadu's only Covid 19 positive patient has been discharged from the Rajiv Gandhi General Hospital, Chennai. He has tested negative and recovered from the ill-fated coronavirus. He will be in home quarantine for two weeks. Tamil Nadu Health Minister C Vijayabaskar tweeted the good news recently. The patient was tested positive after his return from Oman. However, he was stable during the recovery process.
As of March 18th 12:00 Noon, Tamil Nadu does not have any news cases. However, the total count in India surged to 151. Maharashtra, Delhi NCR and Karnataka, Kerala were the major contributors.
#Coronaupdate: the first #Covid19 positive patient has been discharged from #RGGH,Chennai. He has completely recovered from the illness & back home.He will be home quarantined for 2 weeks. @MoHFW_INDIA #TNHealth #Vijayabaskar #TN_Together_AgainstCorona

— Dr C Vijayabaskar (@Vijayabaskarofl) March 18, 2020
Tamil Nadu CoronaVirus News Update March 18th 20:00 Hrs: One New Case Reported 
Second positive case for Covid 19 has been registered in TN today evening. A patient from Delhi is in isolation and in stable condition. More information about his whereabouts and travel history will be updated soon.
#Coronaupdate: #RGGH, Chennai reports the 2nd positive case for #Covid19. The Pt hails from Delhi, is in isolation & stable is under the observation of the expert team treating #Covid19. #TNHealth @MoHFW_INDIA #Vijayabaskar

— Dr C Vijayabaskar (@Vijayabaskarofl) March 18, 2020