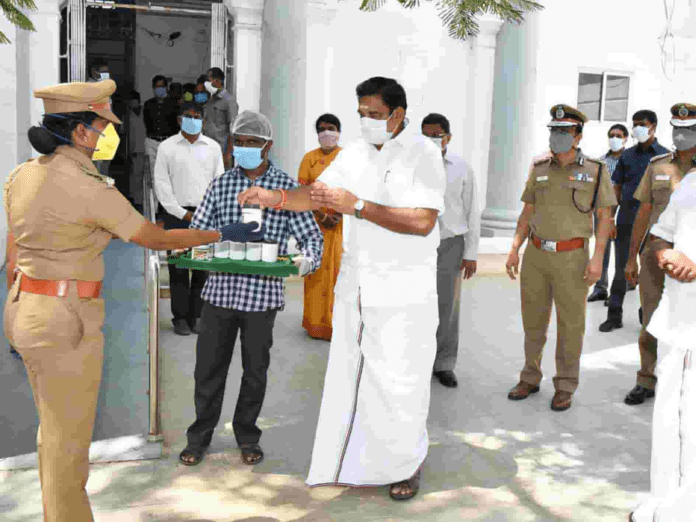 Chief Minister Edappadi Palanisamy inaugurated a special health campaign to create the necessary resistance force to counter the coronavirus.




Coronavirus infection in Tamil Nadu is increasing day by day. The Government of Tamil Nadu is taking various measures to control the coronavirus. For this purpose, the Government of Tamil Nadu has recommended that the kabasura kudineer drinking water and earthquake can be used to increase the immunity of the public.
For this purpose, Chief Minister Edappadi Palanisamy has launched the kabasura kudineer Drinking Water and Land Disinfection Program (TWO Health). The Chief Minister presented the kabasura kudineer drinking water to the employees and the police at the inaugural event held at the Chennai Chief Secretariat.
Tamil Nadu Government has decided to provide kabasura kudineer drinking water containers to one lakh families in the Corona area in Chennai.