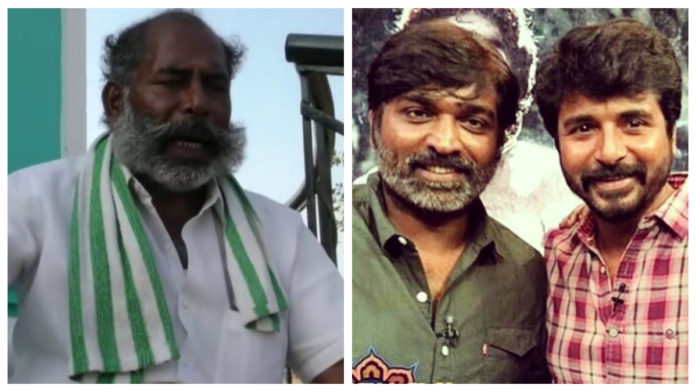 Actor Thavasi has appeared in supporting roles in films like Varuthapadadha Vaalibar Sangam, Rajini Murugan, Sundarapandian and others. He is suffering from Stage 4 cancer in his food pipe and has sought monetary help from film technicians and Tamil Nadu government.
Recently, a photo of him in a pathetic state circulated on social media. He had lost oodles of weight and his bones were visible. Post the photo, a video of himself appealing for funds did the rounds on social media.
Following the video, Sivakarthikeyan, Vijay Sethupathi, Soori and Soundar Raja promised Thavasi financial help. MLA Dr Saravanan took care of his medical expenses and helped him with esophageal stent.
While Sivakarthikeyan had contributed Rs 25000, Vijay Sethupathi has donated Rs 1 lakh to Thavasi and his family members. Soundar Raja met Thavasi and gave him Rs 10,000 on his part.