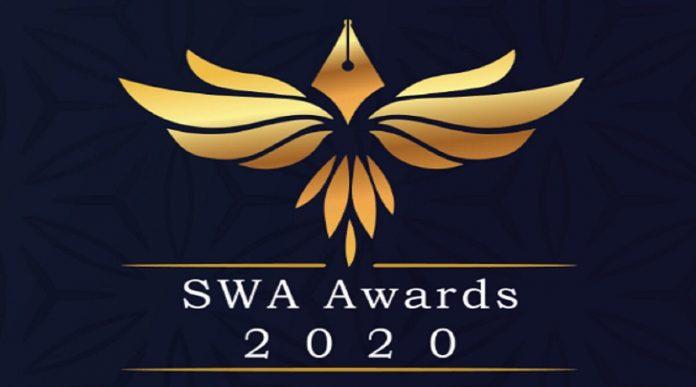 The year 2020 is the Diamond Jubilee Year for the Screen Writers Association. The SWA Awards have been announced on this occasion. Under this, writers and lyricists of Hindi film, TV serial, and web series will be rewarded for their writing for the first time in India. The intention of SWA is to honor and encourage excellent screenwriting behind the inception of this award. In the SWA Award, writers will be judged and appreciated not on ticket window figures, TRPs, budgets etc. but on the basis of article quality. A jury of enlightened writers-lyricists (jury) will select the winners.
The SWA Award 2020 aims to make this award a prestigious award for writers in India in the same way as the International Writers Guild and other literary institutes are renowned in the world.
The Mumbai-based Screenwriters Association currently has more than 30,000 members. This association is constantly struggling to protect the legal rights of all its author-members. With the efforts of SWA, writers and lyricists who play a central role in the creation of cinema, TV and web media have started getting more recognition in the film and TV industry.
Many award ceremonies are held every year in India. But it is generally seen that in these ceremonies, writers are given awards in the technical category like Khanapurti. Not only this, it is said that writers awards are judged low on quality, but also on popularity or box office or other business standards.
On the other hand SWA Award will be judged and selected by the jury of knowledgeable, experienced and reliable writers, following a completely honest, fair and accountable process. The association believes that a writer is the most appropriate person to appreciate the nuances of the arts and crafts of another writer. Also, getting respect by one's own community is an important thing for any artist.
The current president of the association, Robin Bhatt, who has written more than 75 films so far, says, "This award is more than recognizing and rewarding good writing, highlighting the neglect of writers in this industry. To bring it to the center. "
On the other hand, the honorary general secretary (general secretary) of the association, Sunil Salgia, says, "The accolades, praise and appreciation are the only awards for the author, which makes him stronger. So there is no greater prize than the awards given by your contestants, friends and colleagues It is possible."
For the first award, Hindi feature films, television shows and web series released or broadcast in the year 2019 will be considered. In all three modes of entertainment, there will be competition for the award in 15 categories of best script, screenplay, dialogue, best song. This year SWA Awards will be given in a total of 15 categories.