Zee Tamizh's gripping reality show enters a critical phase in the competition this week. After a rather expected elimination of VJ Parvathy from te Vedargal tribe, the focus shifts to the Kadargal tribe. The battle for elimination beckons over Indraja Shankar and Gayathri. At the end of the episode, host Arjun eliminates one of them from Survivor Tamil.
The elimination faceoff occurs between Gayathri and Indraja. However, the end of the task will result in elimination for the poor performer. Shrusti Dange was the first elimination of Survivor Tamil. However, VJ Parvarthy was eliminated earlier this week.
Good news for the Kadargal tribe finally as they won the task. However, the tribe looks forward to positive accomplishments in the future. Vijayalakshmi's team won the Survivor Immunity challenge this week.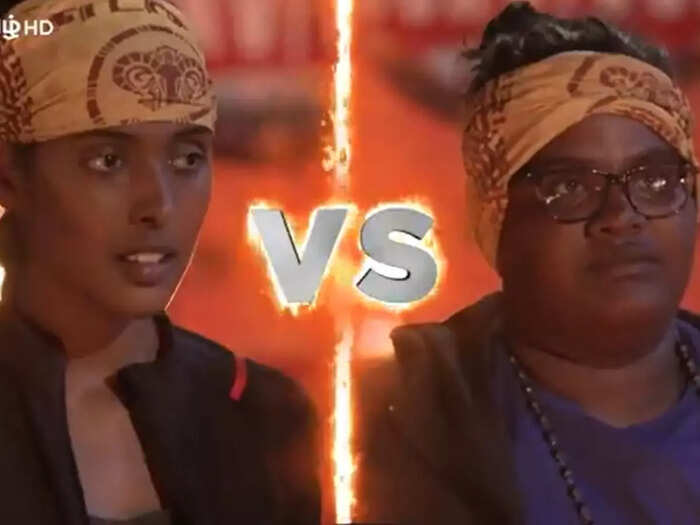 Survivor Tamil Elimination Nominations
Vedargal tribe
Shrushti Dange (Eliminated)
VJ Parvathy (Elliminated)
Gayathri and Indraja competed in a challenge against each other. Yet again, Gayathri ended on the winning side. However, the audience continues to hold mixed opinions about her.
Survivor Tamil Elimination List
As a result of the nominations, these four contestants face the first elimination danger in Survivor Tamil. However, the final limelight fell on the following contestants:
Indraja Shankar
VJ Parvathy
Shrushti Dange
Survivor Tamil's weakest contestants in the first week are eliminated. These two contestants left their islands. However, Indraja and Shrushti are taken to 'Moondram Ulagam' and indicated that the game is still on for the two contestants.
#SurvivorTamil Indraja Eliminated

Gayathri 👏✌️ pic.twitter.com/Uwe9WIJ3z1

— Trendswood (@Trendswoodcom) September 27, 2021