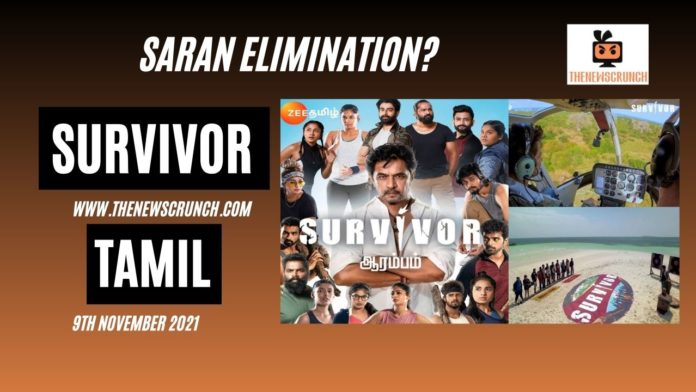 Zee Tamizh's survival-based reality show 'Survivor Tamil' starts off a twist filled week with a shocking elimination. 'Survivor Tamil' is gaining a lot of coverage and fan base, thanks to the show's format. However, the limelight falls on the two contestants, Aishu and Saran who will compete for safety from elimination this week.
There is an epic twist in Survivor Tamil this week. Survivor Tamil progresses with an ultimate twist as the stronger contestants are voted out. The tribal panchayat took place on Monday's episode. It was really disappointing to note that Aishu was voted out. However, Aishu is not eliminated. She is sent to the third world (Moondram Ulagam). Saran and Aishu got four votes each in the first round of voting.
This is Just a Beginning #SmartSaran..! We are Waiting for Your SARAn VEDI💥in மூன்றாம் உலகம்.

SURVIVOR | Everyday 9.30 PM.#SurvivorTamil #Survivor #ZeeTamil #சர்வைவர் #kombargal #ActionKingArjun @ActorSarann pic.twitter.com/DYMH3yEBI3

— Zee Tamil (@ZeeTamil) November 8, 2021
'Survivor Tamil' Elimination Update
However, in the tie-breaker round for elimination, Aishu received six votes while Saran received two votes. There is another elimination which will take place in Survivor Tamil according to the blue scroll. The most interesting phase of Survivor Tamil is here and there will be multiple twists and turns.
Saran is eliminated from Survivor Tamil this week. However, there was another twist as a result of which there is no elimination this week. The winner of the task between Aishu and Saran will get immunity for next week.
Meanwhile the Kadargal tribe is using a great strategy. Lakshmi won the reward task. It is disheartening to note that Viji was saved by Aishwarya.