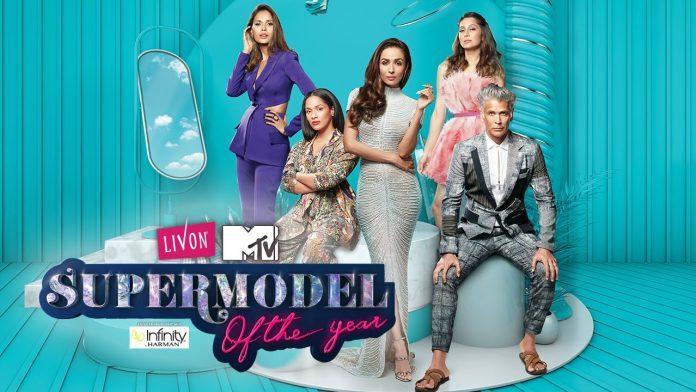 With shocking results after last week's episode, the latest episode of Supermodel of the Year brought about even bigger disturbances for the models when the chosen six were expected to pose on a moving truck in the lanes of film city, without any harness to model in the print media advertisement for Indie Land Trucks and Tyres. And that's not where the challenge ends, the models were also seen posing boldly in lehengas in the task of The Moving Truck.
With the girls receiving constant support from Ujjwala Raut they also found it tremendously difficult to balance in the curvy lanes, moving truck, high heels and lehenga to top it all.
The chosen Six
While the chosen girls, Anjali Schmuck, Drisha More, Yukti Thareja, Manila Pradhan, Eashita Bajwa, and Priya Singh were busy putting there best foot forward, the rejected girls in the supermodel house were trying to cope up with the rejection faced in the very first task of the show.
After the end of this challenging task, the chosen 6 were brought in front of the judges and were marked by the panel of Masaba Gupta, Malaika Arora, and Milin Soman. While Anjali was seen confident enough to ace the challenge, the cards were seen falling in the favor of Eashita Bajwa with a total score of 13 out of a total of 15.
Eashita Bajwa: Leading the Scoreboard
With Eashita leading the Mala's Super Scoreboard, she was declared the unbiased winner of the first challenge of Supermodel of the Year and was seen taking away the Livon Supermodel Badge bringing her one step closer to the Semi-finals of the show.
https://www.instagram.com/p/B7OaKNWhqfN/
Relief for the Rejected
And if you think that's all the excitement gone, there was more in store when Malaika disclosed the news of no eliminations for the first few weeks to relieve the souls out of the rejected girls.