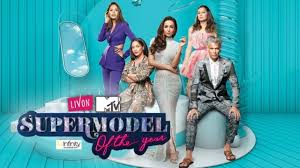 Supermodel of the Year tests the models in all forms to reach its climax. This weekend the models were paired up to perform interesting tasks. The concept was if one partner were to find an obstacle the others progress would be obstructed as well. If you missed this weekend's episode here are the highlights:
https://www.instagram.com/p/B86MeGyhYp3/
Supermodel of the Year Task Updates?
The task in this week's episode of MTV Supermodel of the Year is given by the judges Malaika Arora, Masaba Gupta and Milind Soman. The contestants are divided into pairs and they have to perform the task with due cooperation. They have to pose for a photoshoot for Livon Serum. Each participant has to be able to endorse the product so effectively that it catches the eye of the viewer. They have to click breathtaking picture during this endorsement while flaunting their locks.
In the task, the Livon frames are at a height, the contestants have to battle the height, reach and stand behind their frame in a Livon poster. They have to then pose. Dealing with the height proves to be yet another issue but what has to be maintained is their co-ordination with one another. This will prove to be the main element in judgment. The winning duo who manages to capture breathtaking pictures and set hearts racing will receive a reward from the judges.
On the whole the task sounds rather simple with its not so complicated rules. But the twist in the situation occurs when the contestants have to maintain poise and balance. They have to pose mid-air and infuse chemistry with their partner to win this challenge thrown at them. The contestants give a range of poses that will bring out their jovial side but also cast a shadow on the problems they were facing.
What came as a surprise is judge Masaba Gupta's disapproval towards Eashita Bajwa's poses. She hugely appreciated her partner's efforts and work but believed that Eashita could have done much better with what was given to her. She was infuriated with her pictures and said she couldn't actually recognize a Supermodel's face in what she saw before her. She went on to add that Eashita's performance could pull her partner down with her.
https://www.instagram.com/p/B839wLThdfz/
The latest episode of Supermodel of the Year showed the hardships that models have to face to create the perfect picture. The contestants try everything within their capacity to impress the judges. To find out more tune into MTV Supermodel Of The Year every Sunday at 7PM.